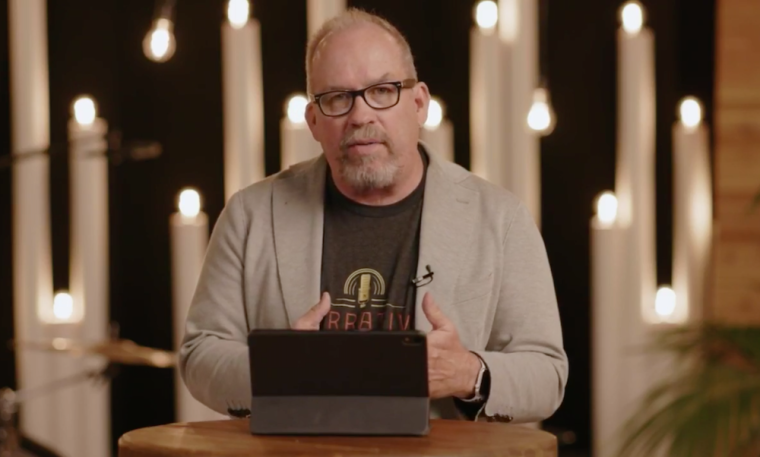 Days after an autopsy report confirmed Pastor Darrin Patrick died by suicide, the South Carolina-based Seacoast Church's founding pastor, Greg Surratt, and Pastors Josh Surratt and Chip Judd had a live conversation about thoughts based on lie, sustained stress and survivor's guilt.
"I would consider anybody that went to the full length of not just a suicide attempt but actually being successful … I would say they were in a temporary state of insanity," said Judd, pastor of Leadership Care at Seacoast, during the conversation on Facebook live.
Judd explained that he was talking about the mind not working properly, and he didn't mean to say people in that momentary state of mind are crazy.
Patrick, who founded The Journey in Missouri and served as a teaching pastor at Seacoast, died from a self-inflicted gunshot wound on May 7.
In 2016, Patrick was fired from his position as pastor at The Journey for what his church described as "deep historical patterns of sin." Patrick also resigned from his position as vice president of the Acts 29 Network, which plants churches globally.
The elders at The Journey said at the time that Patrick was involved in some sins but not adultery. He violated "the high standard for elders in marriage through inappropriate meetings, conversations, and phone calls with two women," they said.
Patrick said he was devastated by his sins and apologized to the church.
Judd shared that due to circumstances, thoughts and pressures, some may feel there's no other way out while it's a lie. "Sustained stress is one of the biggest ways to short-circuit its (mind's) capacity and its capability to do that."
Judd said Patrick may have somehow felt "he'd been let down in a dark alley and couldn't see a way out."
There are times when we believe a lie that my family would be better off without me, commented Greg Surratt. Judd responded by saying it must have looked to Patrick at that moment that it was the best thing for everybody involved.
Click here to read more.
SOURCE: Christian Post, Anugrah Kumar