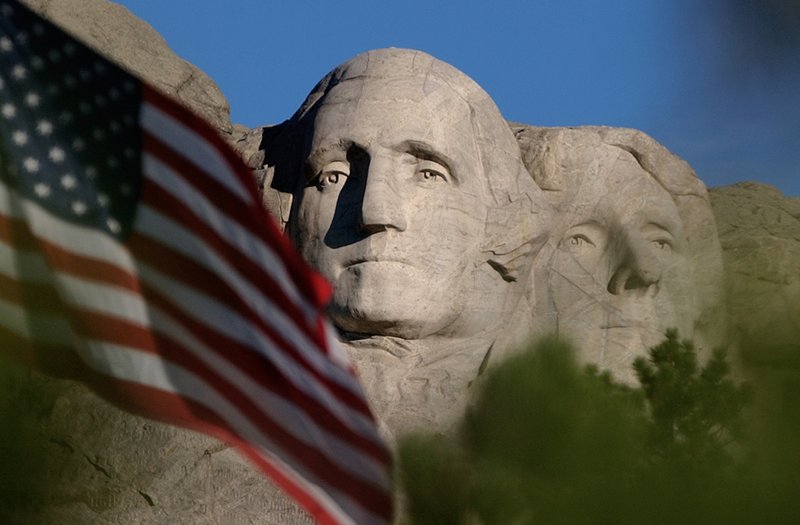 Protesters were seen on Friday blocking a highway in South Dakota ahead of President Trump's appearance at Mount Rushmore for a July 4 celebration.
Demonstrators were seen gathering about three hours before Trump's appearance, sparking warnings from authorities for them to clear the way.
Law enforcement was later seen putting on gas masks and launching smoke bombs into the crowd to try to disperse the protesters.
smoke bombs pic.twitter.com/P3X8qX3huB

— Bill Maxwell ByeDon2020 (@Bill_Maxwell_) July 3, 2020
The July 4 celebration at Mount Rushmore has been mired in a string of controversies, sparking concerns over its health implications as well as drawing the ire of Indigenous groups.
Gov. Kristi Noem (R) said social distancing measures will not be enforced at the gathering, which is expected to draw about 7,500 people, raising concerns about community spread of the coronavirus as cases spike across the country.
"We will have a large event on July 3. We told those folks that have concerns that they can stay home, but those who want to come and join us, we'll be giving out free face masks, if they choose to wear one. But we won't be social distancing," Noem said Monday in an interview on Fox News. "We're asking them to come — be ready to celebrate, to enjoy the freedoms and the liberties that we have in this country."
Click here to read more.
SOURCE: The Hill, Tal Axelrod