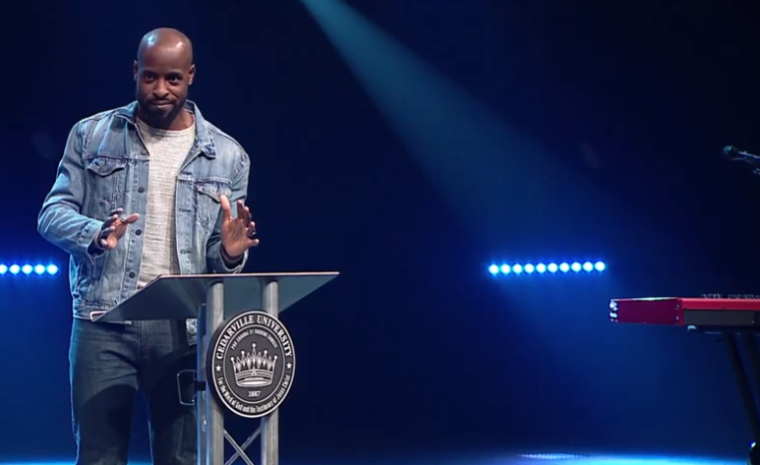 Pastor John Onwuchekwa, lead pastor of the diverse but predominantly black Cornerstone Church Atlanta, announced Friday that his congregation has voted to leave the Southern Baptist Convention, hinting at racial concerns with the world's largest Baptist denomination.
"On Sunday we voted as a church to leave the SBC. I don't say this for applause (there's nothing particularly commendable about our decision). I only mention it to bring clarity surrounding where (and with whom) we stand in days like this. Frankly, we should've done it sooner," Onwuchekwa wrote in a series of tweets last Friday.
Onwuchekwa, Richard Mullen, Moe Hafeez and rapper Trip Lee planted Cornerstone Church Atlanta after they moved to the city's historic West End neighborhood in 2015. In a 2016 interview with The Christian Post, Lee, who is no longer listed on the church's website, said the church at the time attracted about 200 predominantly young worshipers weekly who were about 60% black and about 40% white. It is unclear what the current composition of the church is as Onwuchekwa did not immediately respond to a request for comment from CP.
The pastor, who authored Prayer: How Praying Together Shapes the Church, promised in his post that sometime in the coming weeks he would elaborate on the reasons for his congregation's vote.
An official with the SBC's Executive Committee confirmed Tuesday that the church was planted with the help of the convention's North American Mission Board and referred questions about the vote to them. A response from NAMB is pending.
In Friday's announcement and a number of public statements on social media leading up to it, Onwuchekwa hinted that among the reasons his church is severing ties with the SBC is that he did not want to send the wrong message to particularly other Christian leaders of color that the organization is healthy for them.
"Often when you find yourself with people you dearly love and want the best for, you end up staying around longer than you should. That was us. In the coming weeks, I'll be more vocal and comprehensive as to our reasons why. But for the time being, I'll say this much," he continued. "Whenever you swim in certain streams, you implicitly hold up a sign that says 'Come on in, the water's fine.' We don't want to hold up that sign. Instead, if I'm going to hold up any sign—it's going to be one on the outside of the pool that says 'Enter at Your Own Risk!'"
Click here to read more.
SOURCE: Christian Post, Leonardo Blair