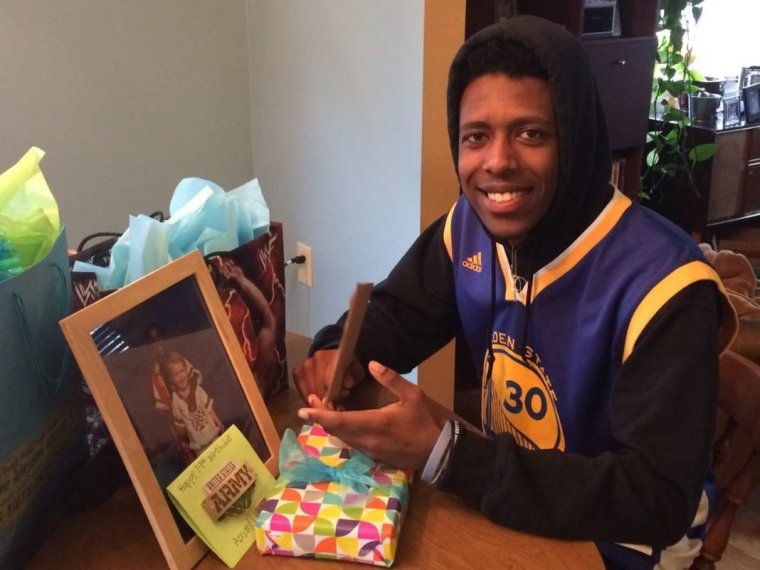 As activists demand a full investigation into the death of a white New Jersey pastor's adopted black son found hanging from a tree and question possible murder motives, authorities say they are still investigating after the medical examiner ruled the death a suicide.
The Morris County Prosecutor's Office says Amani Kildea, 20, of Long Valley, was identified after his body was found in the Sugarloaf section of Morris County Park on June 28.
A park visitor who spotted his body called police at about 2:47 p.m. to alert them of the death.
Kildea, who was known as a gifted athlete, was also a member of the anti-pedophile group Pedo Got Caught, which catfishes and exposes child predators similar to the television series "To Catch a Predator."
Kildea was also the adopted son of the senior pastor of Redeemer Lutheran Church in Succasunna, Tom Kildea, and his wife, Janice. The couple adopted him from Ethiopia at the age of 5.
Three days after Kildea's body was found, Morris County Prosecutor Fredric M. Knapp released a statement explaining that the Morris County Medical Examiner "determined the manner of death as suicide."
"The Morris County Prosecutor's Office ordinarily does not issue public statements on active investigations," Knapp said in the statement. "However, given the fact that unsubstantiated statements have circulated on social media, there exists a need to provide more information to the public at this time. There is no cause to believe there is any criminality involved. The Morris County Medical Examiner has determined the manner of death as suicide."
Kildea's family also accepted his death as a suicide and noted in an obituary that he was "broken" and struggled emotionally.
"Amani was sensitive, tender-hearted, gentle and kind. He was a great listener, and he loved to listen to family stories. He felt deeply, observed closely. He was broken in ways that very few could see or would ever know," the family said.
They noted that he had dreams of pursuing a career in the FBI or CIA and had completed basic training as a military police officer in the United States Army Reserves in February.
Click here to read more.
SOURCE: Christian Post, Leonardo Blair