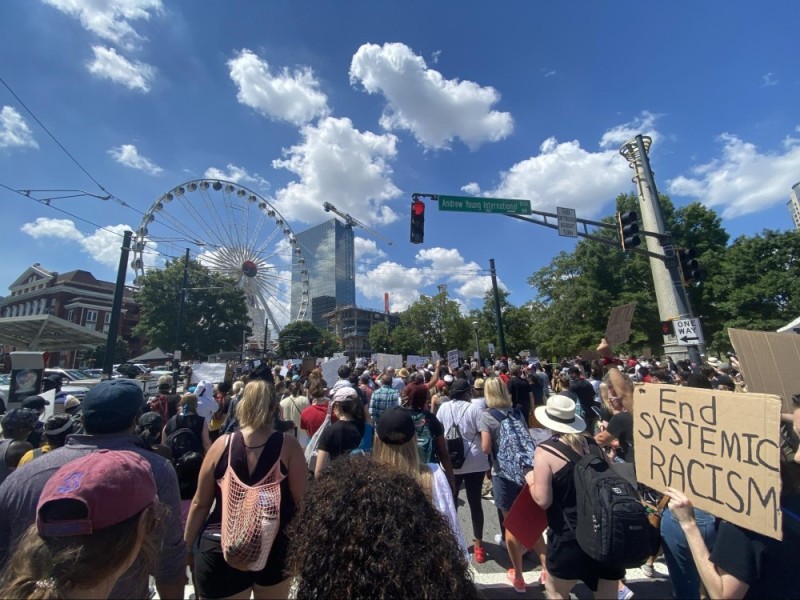 Over the last few weeks and months, the climate of our country has truly been bringing some things to the surface. It's been a moment in history where we all must choose to stand for something, and it has been encouraging for me to see how the Church is rising up where we have been far too silent until now.
Last week, I, along with most of Adventures in Missions' staff,  was able to be part of a gathering that was hosted by OneRace Movement — an organization that exists to "displace the spirit of racism and release a movement of racial reconciliation across Atlanta, the Southeast, and the nation."
More than 13,000 people met in the heart of Atlanta to raise our voices to the public, our governments and to God, the only One that can truly bring reconciliation.
We worshipped together. We prayed together. We lamented for the current state of our country and how far we have to go. We repented for our own roles in allowing systemic racism to continue. We marched to the Capitol Building where we prayed over the police chief of Atlanta and the government. We ended with a celebration of worship that God is still God and He is still so, so good even in the midst of all of this.
I grew up in a small town in the deep south. Population: 4,000. Over the last few years— since I went to college, worked as an Investigations Social Worker for the State of Alabama, and then ventured out of the country with the World Race — I have been on my own journey. One of completely unravelling the things deep in my heart and soul that I was taught growing up. Things that are not the ways of the Kingdom of God.
The Lord has taught me that I can't unsee things. Once I see a new reality, I am responsible for how I will respond and how I will act; I can no longer be ignorant. Right now in our country and even around the world, people are being exposed to the deep seeds of racism that have always been in our society and in our hearts. We can no longer look the other way.
When we marched to the Capitol Building, the prompt was not to demand change in our government and society, but to pray and ask God to change our own hearts. It first starts with us; we must get the log out of our own eye before we can help get the splinter out of others.
Click here to read more.
SOURCE: Christian Post, Kacie Tilman