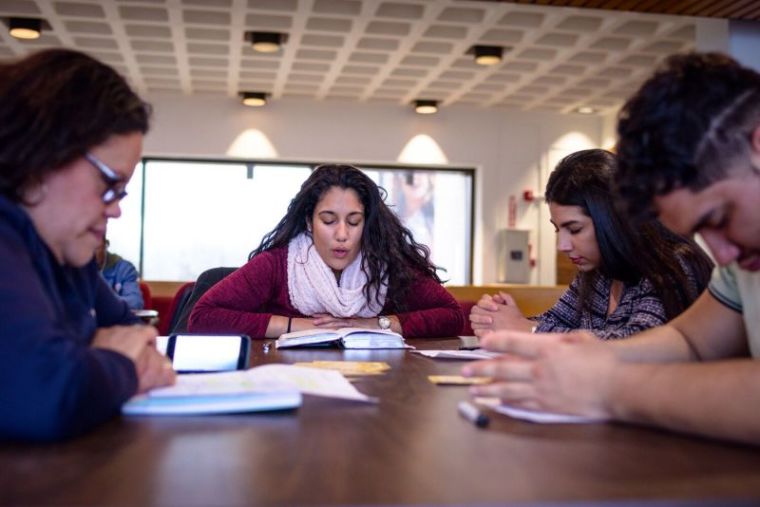 InterVarsity Christian Fellowship has led a broad coalition of Christian organizations in opposing a rule announced by the Trump administration this week that would require international students to exit the U.S. or transfer if their classes are entirely online this fall. 
In a letter sent to Acting Department of Homeland Security Secretary Chad Wolf, the heads of 12 Christian student ministry organizations voiced concern with a temporary final Immigration and Customs Enforcement rule announced Monday.
The rule requires international students attending colleges and universities that are planning to meet entirely online in the fall semester to leave the country or transfer to another school.
The organizations called the rule "unnecessary" and one that "lacks compassion."
"While health and security concerns rightly factor into visa decisions, there are no new health or security reasons to justify this proposed student visa rule," the ministry heads argue, adding that many of these students arrived in the U.S. even before the pandemic began. "These students were vetted and legally admitted to the United States to continue their studies, many of who have been here for years at college."
The rule in question states that students attending schools that operate entirely online may not take a full online course load and remain in the United States. The State Department will not issue visas to students who enroll with full online course loads nor will such students be permitted to enter the country.
For students already in the U.S., they must either depart the country or transfer to a school where there will be in-person instruction to maintain their lawful status. Students who do not obey the order may face consequences such as the initiation of removal proceedings.
Click here to read more.
SOURCE: Christian Post, Samuel Smith