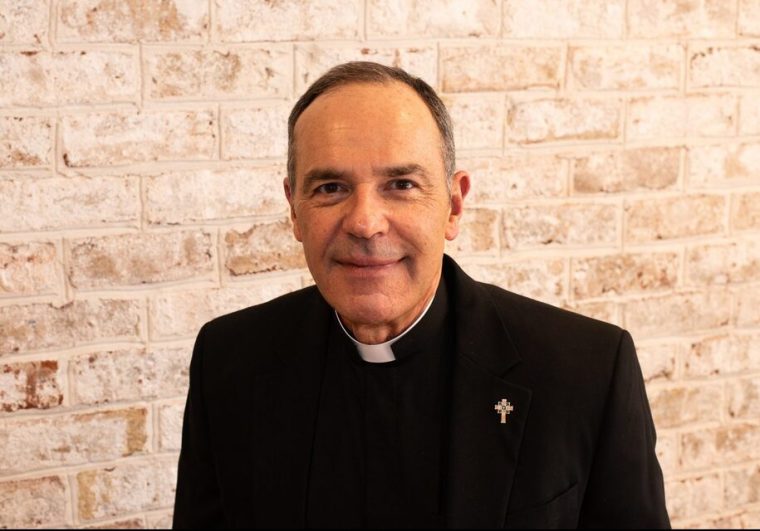 The Rev. Theodore Rothrock, the embattled pastor of the St. Elizabeth Seton Catholic Church in Carmel, Indiana, has been suspended after apologizing Wednesday for calling Black Lives Matter and Antifa demonstrators "maggots and parasites" in a recent weekly message.
"I am somewhat surprised that my recent article has received such extensive coverage and has aroused such interest and debate," Rothrock wrote in an apology published Wednesday. "It was not my intention to offend anyone, and I am sorry that my words have caused any hurt to anyone."
The pastor's controversial comments, which were posted on the St. Elizabeth Seton Catholic Church's website on Sunday, were removed Monday after a group called Carmel Against Racial Injustice flagged them.
"The only lives that matter are their own and the only power they seek is their own," Rothrock wrote about Black Lives Matter and Antifa in his June 28 weekly message amid weeks of nationwide protests and social unrest.
"They are wolves in wolves clothing, masked thieves and bandits, seeking only to devour the life of the poor and profit from the fear of others. They are maggots and parasites at best, feeding off the isolation of addiction and broken families, and offering to replace any current frustration and anxiety with more misery and greater resentment."
WishTV reports that Rothrock's message argued that Black Lives Matter and Antifa are pushing a left-wing socialist agenda and don't care about their supporters.
Ashten Spilker, a founding member of Carmel Against Racial Injustice, told WishTV that the group will be protesting at the church all day starting at 6:30 a.m. next Sunday.
Click here to read more.
SOURCE: Christian Post, Leonardo Blair