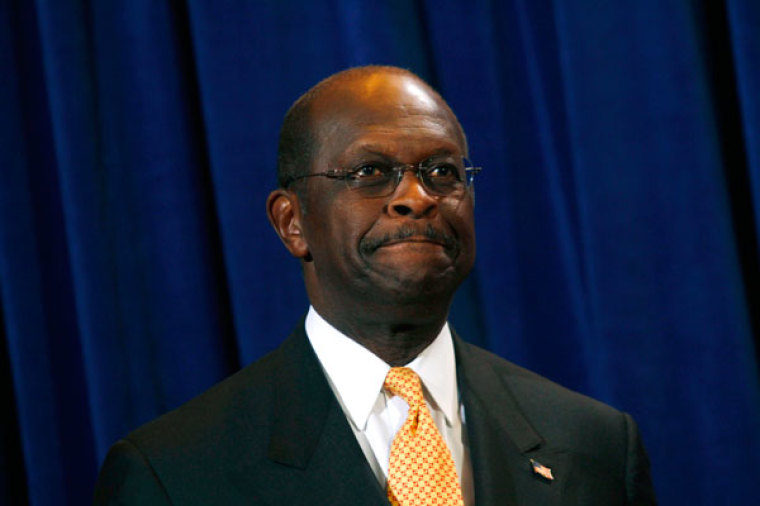 Former Republican presidential candidate and businessman Herman Cain is still hospitalized with COVID-19 but "making progress" as prayers are "making a difference," his team stated in an update Sunday.
"Herman wants to thank everyone for praying for him. It's making a difference," a post on Cain's official Twitter account reads. "He's still in the hospital but he's making progress and we expect to hear more encouraging news as the week progresses."
Cain's staff urged supporters to keep the prayers "coming."
"God is listening," the tweet explains.
Cain is a business executive and Tea Party activist who ran for president of the United States in 2000 and 2012. He also ran for U.S. Senate in Georgia in 2004. He did not win in the primaries of any of those elections.
Last Thursday, it was announced that the 74-year-old Cain tested positive for coronavirus over a week after attending a rally for President Donald Trump. He is receiving treatment in an Atlanta-area hospital.
According to Cain's Twitter account, it is unclear where he contracted the virus. Cain was notified last Monday that he tested positive for the virus. Within two days, he had to be admitted to the hospital.
Click here to read more.
SOURCE: Christian Post, Anugrah Kumar