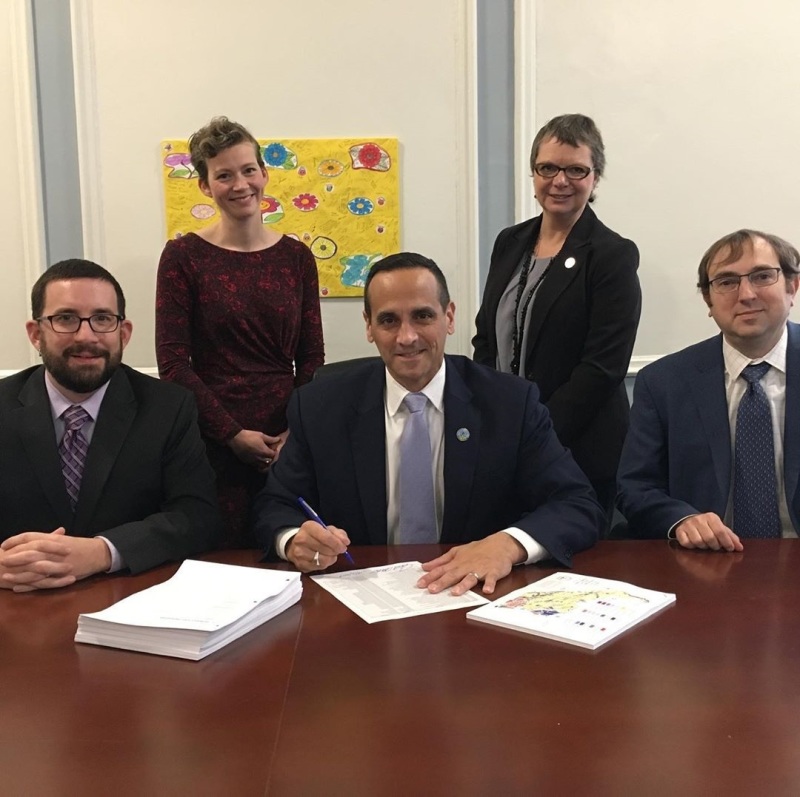 Somerville, a liberal city in Massachusetts, became perhaps the first city in the United States to recognize domestic partnerships involving three or more people after Mayor Joe Curtatone signed an ordinance into law providing sweeping latitude to redefine family.
Miles Bratton, 47, told The New York Times that thanks to the new municipal law she would consider forming a domestic partnership with her "platonic lifemate" Anne-Marie Taylor, 43.
Their new status as domestic partners would allow them to buy a house together and share benefits, like health insurance. They would also be able to have external romantic relationships.
Taylor said they previously held back from registering as domestic partners because the language her workplace used required that they be romantic partners.
"That has not felt right, so we haven't done it," she said. "Somerville is coming out and saying, 'Hey, family can be a lot of other things, other than just two people.'"
A domestic partnership is traditionally defined as a legally-recognized relationship that allows nonmarried couples the same or similar benefits as those provided to married couples. Not all states recognize domestic partnerships within a legal context and Somerville did not have a domestic partnership ordinance before now.
The Somerville ordinance broadened the scope of the tradition definition of domestic partnerships with subtle tweaks. Somerville's ordinance defines a domestic partnership as an "entity formed by people," rather than by "two persons." Language includes "they" and "all," rather than "he and she" or "both."
Click here to read more.
SOURCE: Christian Post, Leonardo Blair