We use too many words out of season, particularly in conversations about race, ethnicity, and justice. This was particularly evident this past Sunday when the President retweeted a video of a man shouting "White power" at protesters. The Twitter outrage was immediate. Most, of course, objected to the man's use of a phrase associated with White Nationalists like the Ku Klux Klan.
The backlash to outrage at the President's post was as immediate. Many people posted phrases like "If Black people can say, 'Black Power!', why can't white people say "White power?'"
While the President rightly deleted the tweet, the outrage and the backlash press us to think more critically about the racially-charged phrases that have become commonplace in our national discourse, on social media, and in our communities. Black Power. White Power. White Supremacy. #BlackLivesMatter. #AllLivesMatter.
Christians, as People of the Book, understand that words matter and that words have power. Because of what Scripture teaches, Christians should be among the first to condemn and to repudiate any ideologies and systems (including White supremacy and anti-Semitism) which teaches the inherent superiority of one people group or the inferiority of another. These ideologies deny that all people are created in God's image (Gen 1:27-28), that Jesus' commanded us to love our neighbor as ourselves (Mk. 12:31), and that God intends to bring all ethnic groups into a new, fully-reconciled community (Eph. 2:14-22).
Because we believe the historic words of Scripture matter, we have another reason to vigorously object to the offensive recent use of the phrase, White Power: those words were stripped from their historical context.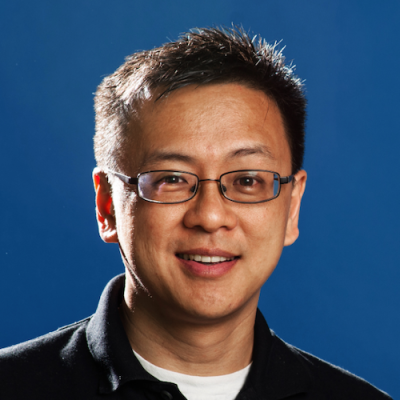 Why "Black Power" Is Okay, But "White Power" Is Not
he phrase "Black Power"—a potent assertion of Black dignity, Black agency, and Black creativity—became widespread in the late 1960s. It was that era's #BlackLivesMatter.
Both "Black Power" and "#BlackLivesMatter" are prophetic responses to the sins committed against the Black community by our country beginning with the arrival of the first enslaved Africans 400 years ago and continuing to the present day. Both phrases emerged out of on-going agony, discrimination, and marginalization. Although secular creeds, both phrases resonate deeply with Scriptural truths about human purpose, dignity, and value. In what is implied and what is stated, both are compressed songs of lament and resistance.
That is why "White power" and "#AllLivesMatter" anger so many people. Responding to the question, "Do #BlackLivesMatter?" with "#AllLivesMatter" is a deflection and non-answer. If your daughter asks, "Do you love me?", you wouldn't respond "I love all of my family members."
Perhaps more offensively, both phrases appropriate the prophetic protest against white supremacy to serve white supremacy's emotional and political needs. Both phrases take acts of resistance and commoditize them to drain them of threat. It was done to Black music when white musicians modified and recorded and profited from work originally created by Black artists (Gospel, Blues, Jazz). It continues to be done whenever Dr. Martin Luther King, Jr.'s words about love are not spoken hand-in-hand with his words about God's desire for justice. And, in this instance, it was done again.
We should not be surprised that repurposing prophetic words provokes a heated response. After all, many people in our pews are outraged when the culture strips Christmas and Easter of its revolutionary religious significance to serve commercial ends. They should be able to understand, if only by analogy, why "White Power" and "#AllLivesMatter" similarly offend those committed to ethnic reconciliation and justice. "Black power" and "#BlackLivesMatter" carry similar revolutionary significance.
Click here to read more.
SOURCE: Christian Post, Greg Jao