Hardship can hit at any time and from anywhere. It's not a matter of if, but when. They can pack a punch that disorients and discourages. And if discouragement sets in, it can be dangerous. As Howard Hendricks said, "Discouragement is the anesthetic the devil uses on a person just before he reaches in and carves out his heart."
If we "lose heart" – we lose hope – and it gets dark quick!
Hope is fuel for the future. The fuel for change. The fuel to fight the good fight of faith! James Chapter 1 addresses how to have hope amidst adversity. It is one of the most important lessons in life to learn and to re-learn.
Has hardship hit you? Hear this!
First, God will never fail you in hardship. James writes, "My brethren, count it all joy when you fall into various trials, knowing that the testing of your faith produces patience." (James 1:2-3) The word "count" speaks of using mental muscle to think differently about trials. We are to see them as a testing of our faith. What exactly does this mean?
My grandfather was a Navy test pilot and a leader of a squadron at North Island in San Diego. A few days before Pearl Harbor he was testing a plane when shortly after take-off the engine failed and tragically my grandfather lost his life. It was the plane that failed the test, not my grandfather. The point? We should see adversity as a testing of our faith and therefore an opportunity to experience God's faithfulness that never fails. His promises never fail us. His love never fails us. His strength never fails us. God never fails! It's one of the reasons James says to count it all joy!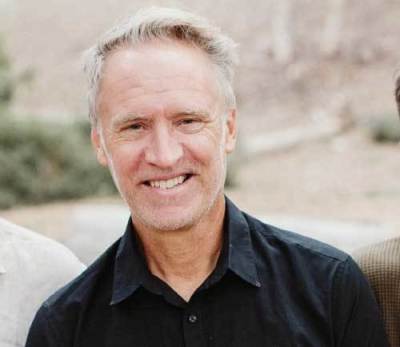 What does the faithfulness of God look like?
We know Jesus is true. (John 14:6) We know that the Lord will never leave us nor forsake us. (Heb. 13:5) We know that He indwells us and works through us. (Rom. 8:11) We know that He will provide for our needs. (Phil. 4:13) We know that the power of Christ rests upon us in our weakness. (2 Cor. 12:9-10) We know that when we don't know how to pray the Spirit intercedes for us. (Rom. 8:26) We know all things work together for the good in transforming our lives more like Jesus. (Rom. 8:28-29) We know that nothing shall separate us from the love of God which is in Christ Jesus our Lord. (Rom. 8:39) We know that God "…has not given us a spirit of fear but of power, love and a sound mind".  (2 Tim. 1:7)
The testing of our faith moves us from knowing the truth about the Lord to afresh experiencing the truth of who He is. Be encouraged, there is hope!
Second, the Lord's aim is to work a heroic perseverance and staying power in your life. James says "the testing of your faith produces patience."  The word patience carries the idea of enduring under pressure. Our natural inclination amidst adversity is to escape to some "zero gravity" black hole of distraction, self-medication or reactive anger which inevitably results in atrophy of growth and godly character.
The Lord wants us to trust and obey Him amidst the hardship and not "bail-out" or escape because growth is developed when we persevere and trust God in the struggle.
Click here to read more.
SOURCE: Christian Post, Greg Denham