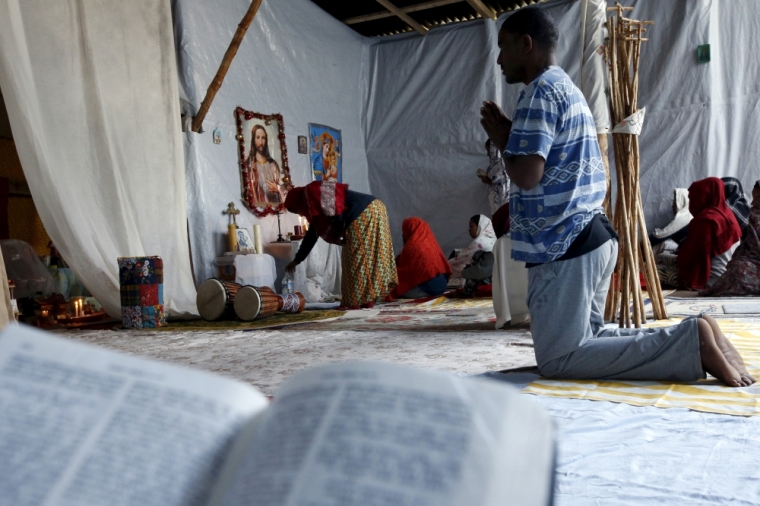 Some 45 people attending Christian gatherings have reportedly been arrested in recent months in the capital city of Eritrea, a country ranked as the sixth worst in the world when it comes to Christian persecution.
Rights groups are raising the alarm as recent reports indicate that as many as 30 people were arrested while attending a wedding ceremony for a Christian couple in the East African country's capital city of Asmara in the last week of June.
The London-based nonprofit Release Eritrea, which promotes religious harmony and human rights, released a statement this week explaining that the group of detainees was targeted by the regime in Asmara.
The detainees are believed to have been taken to a local police station known as Kalai Medeber.
"That takes the tally of prisoners up to 45 in total since last April when another group of 15 Christians that had been attending a worship service were rounded up from the capital's Mai Chehot area and transported to the prison camp in Mai Serwa," Release Eritrea explained.
The United Kingdom-based Christian Solidarity Worldwide, a nongovernmental organization that operates in over 20 countries, also sounded the alarm about the recent arrests as Eritrea remains one of the world's most repressive regimes.
CSW, a United Nations accredited NGO, warned that the reported new detentions in Eritrea come amid increased concerns over the deadly impact of the COVID-19 pandemic in Eritrea's overcrowded prison system.
Release Eritrea Director Berhane Asmelash told CSW in a statement that the government will "excuse these arrests by saying these people are detained for breaking COVID restrictions."
"But the reaction is very heavy-handed," Asmelash said. "Why detain them in such conditions? Why not fine or warn them?"
CSW noted that tens of thousands of Eritreans are imprisoned in over 300 unsanitary detention centers without charge or trial. Some prisoners of conscience in Eritrea have been detained for decades due to their political views or religious beliefs.
Click here to read more.
SOURCE: Christian Post, Samuel Smith