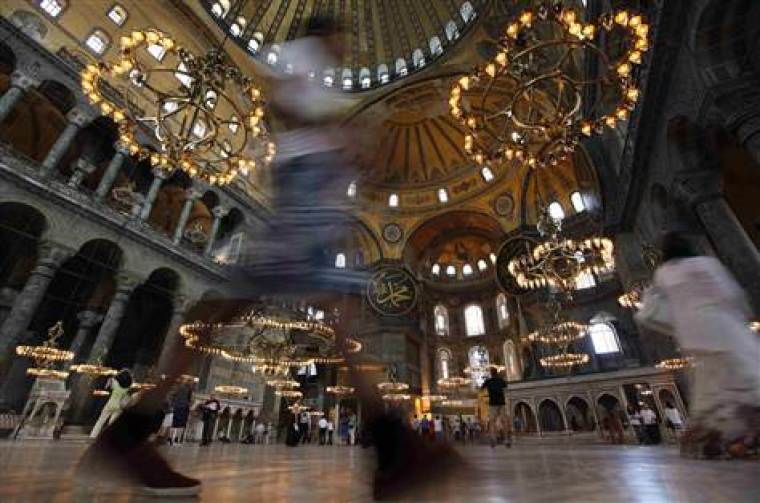 Turkish President Recep Tayyip Erdogan is in favor of turning Istanbul's Hagia Sophia back into a mosque as a court is expected to decide within 15 days the fate of the Unesco world heritage site, which was the seat of Eastern Christianity for 900 years before being converted into an Ottoman mosque and then into a museum.
Turkey's Council of State, the country's highest administrative court, held a hearing lasting just 17 minutes Thursday and said it would make a ruling within 15 days on the future of Hagia Sophia, according to BBC.
Hagia Sophia was built in A.D. 537 as a Greek Orthodox church and was the seat of Eastern Christianity before the city was seized by Sultan Mehmed II, the Conqueror, in the 15th century. In 1934, modern Turkey's founder, Mustafa Kemal Ataturk, banned worship in Hagia Sophia and designated it as a museum.
Erdogan is in favor of Hagia Sophia's conversion into a mosque, according to local media, The Sunday Times reported.
Reports in Turkish media suggest that the court may ask the government to decide the status of Hagia Sophia, allowing Erdogan to take the credit for it and gain support among his conservative base at a time when the opposition party has called for early elections.
Erdogan may hold the first Muslim prayer at Hagia Sophia as early as July 15, the anniversary of the 2016 coup attempt against his rule, according to some reports.
Many Turks argue that Turkey is an overwhelmingly Muslim country and therefore Hagia Sophia should be turned back into a mosque to better reflect its identity.
Click here to read more.
SOURCE: Christian Post, Anugrah Kumar