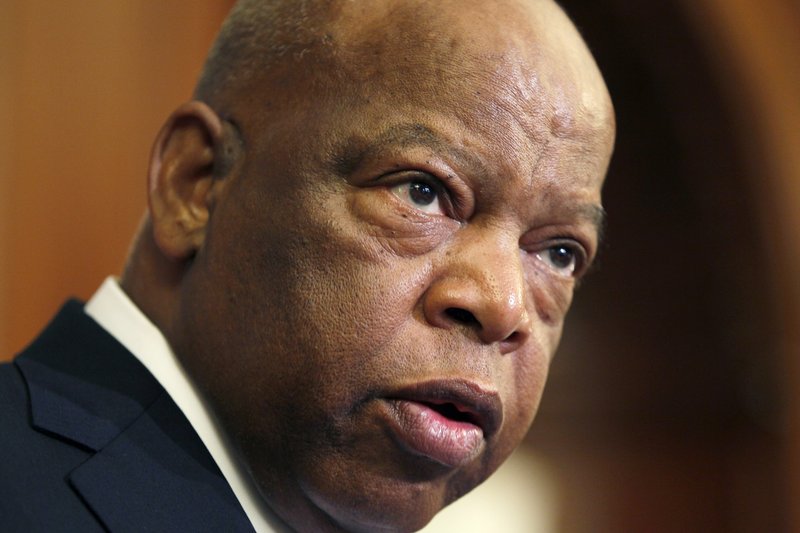 A virtual American giant has passed away. Georgia Congressman John Lewis has died at the age of 80. He was indeed a larger than life figure, despite his diminutive stature. He had the heart of a lion and cast a giant shadow over America for more than half a century.
While still a college student at American Baptist College in Nashville, John Lewis took part in a nonviolent sit-in at the lunch counters in downtown Nashville, commencing a long ministry of nonviolent protest against racial injustice. And, for him it was a divine calling. Although this fact was ignored by virtually all of the secular media, John Lewis, like his mentor Dr. King, was an ordained Baptist minister. And, like Dr. King, he believed in "soul power."
In 1961 John Lewis was one of the original "freedom riders," savagely beaten in the process of seeking to integrate the interstate bus system. He helped organize and spoke at the August 28, 1963 march where Dr. King delivered his incandescent "I Have a Dream" speech.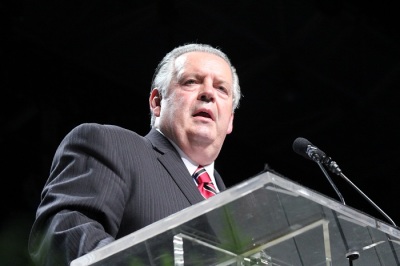 John Lewis was horribly beaten by police at the Edmund Pettus Bridge in Selma in 1965, marching for black people to have the right to vote in Alabama. Yet, having drunk deeply from the well of Dr. King's and Rev. C. T. Vivian's non-violent theology, he lost the leadership of the Student Nonviolent Coordinating Committee, known as SNCC, to the much more violent Stokely C. Carmichael. Having embraced Dr. King's wisdom, he refused to abandon it. Until the end of his life, Congressman Lewis never strayed from his bedrock, foundational belief that the nonviolent power to forgive was redemptive to all concerned — victim as well as victimized. To the end of his life, he espoused loving your enemy, and that those you would change you must first love. He was always telling young admirers "don't let the struggle make you bitter."
Many years after being so terribly beaten during the Freedom Rides, a former Klansman, Edwin Wilson, came forward to ask for Congressman Lewis's forgiveness for having been the perpetrator of that attack in 1961.  Congressman Lewis freely granted his forgiveness, as he did when he accepted former Alabama Gov. George Wallace's apology in Wallace's later years. His tearful reconciliation with the former Klansman should give all Americans hope that America will indeed eventually live up to the promises of its founding documents.
On a more personal note, I vividly remember my first reaction to the film footage of the mounted Alabama state troopers charging the peaceful crowd of marchers seeking the right to vote in Alabama. I, like most Americans, was outraged and sickened by the brutality of what I was seeing take place in America. The only thing I can compare it to was the visceral national reaction to the film footage of George Floyd's murder at the hands of a Minneapolis policeman.
Click here to read more.
SOURCE: Christian Post, Richard D. Land