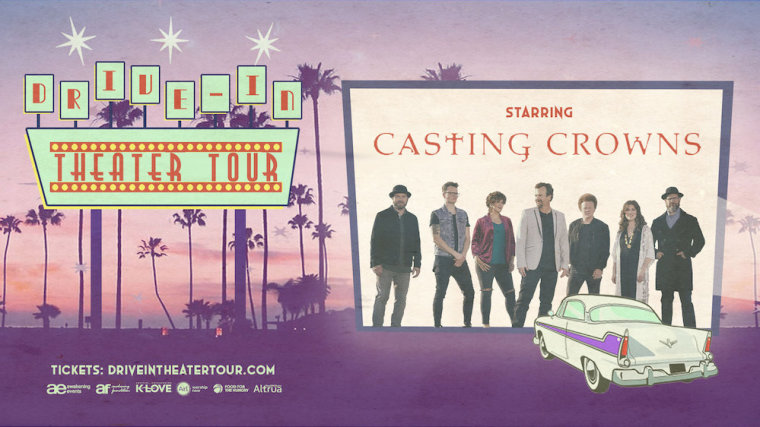 Awakening Events and The Salvation Army have teamed up this summer to support Americans in need by hosting a star-studded nationwide drive-in theater concert tour.
Among the list of Christian performers participating in the 50 drive-in theater concert tours is Casting Crowns, Michael W. Smith, TobyMac, Mac Powell and Steven Curtis Chapman. The acts will present $44,000 worth of donations in checks to The Salvation Army while onstage.
All of the proceeds will go to assist the international charitable organization in providing basic human needs programs to aid individuals and families facing long-term impacts from the COVID-19 pandemic.
"The Salvation Army is so grateful for the generosity of Awakening Events, which will help us continue serving vulnerable Americans in need," Dale Bannon, national community relations and development secretary of The Salvation Army, said in a statement shared with The Christian Post on Friday.
"The gift from Awakening Events will allow our local communities to provide hope to individuals and families, and we pray that their generosity inspires others to also give," he said.
The drive-in theater tour is specifically designed to keep families safe during the ongoing coronavirus outbreak. Attendees will be able to safely enjoy live music while in their own vehicles or on a blanket close to their cars. All families in attendance will have to abide by the social distancing guidelines.
A spokesperson for The Salvation Army told CP that "people living in poverty are feeling the effects [of COVID-19] quicker and more significantly" than others impacted by the pandemic.
Click here to read more.
SOURCE: Christian Post, Jeannie Law