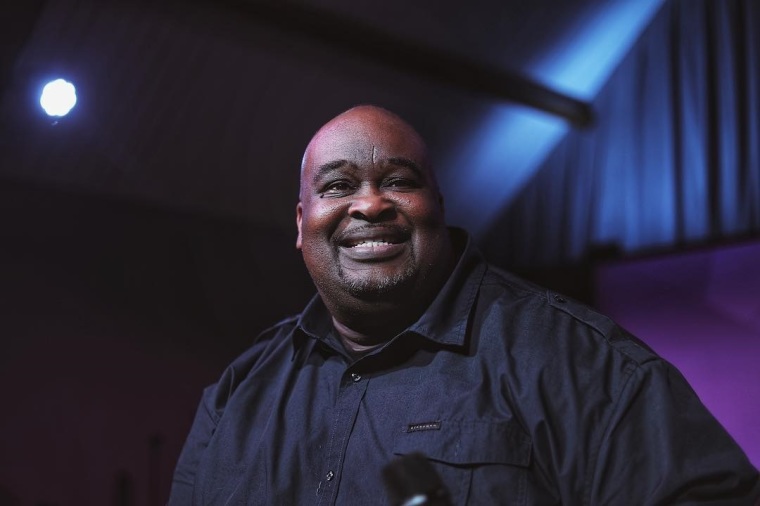 Popular worship leader Eddie James who only months ago joined a diverse coalition of Christian leaders in offering up prayers for President Donald Trump at the White House, is now calling for a similar show of unity among black and white Christian leaders to reflect the unity among secular groups protesting the death of George Floyd.
"The blacks and the whites are coming together in riots and it's starting to make me so frustrated because I'm saying, how is it that blacks and whites and other people can come together and riot, and everybody is talking about how bad the riots are, but I've yet to see black pastors and white pastors and Hispanic pastors hit the streets immediately worshiping. And more than that, preaching the Gospel to say, Jesus is the answer," James said in a recent post on Instagram.
"Why can the world come together so quickly and then we complain about the destruction? And I'm in no way thinking what they're doing is right. I'm not endorsing burning buildings and all of that. But why is it that the world can come together and do what they're doing and the church people complain about it, but the church is not doing its part?" he asked.
"We need black and white leadership to get in the streets. And again, the Gospel is the answer, the Gospel — not being Democrat, not being Republican. It's the Gospel of Jesus Christ," James insisted. "The only thing that can change the hearts of any people is the Gospel of Jesus Christ. That's why we need what He did on the cross. That's why we need the blood. We need people to boldly get in the streets and preach the Gospel."
Last December, James came under heavy criticism after joining several artists including Kari Jobe and her husband, Cody Carnes, at the White House to worship and pray with the president. James was criticized, along with other black Christian leaders who attended the event, by people such as TV host and pop culture commentator Jawn Murray, who implied in a post on Facebook that black leaders who posed for a photo with the president were poster children for self-hatred.
In his recent appeal to the Christian community, James said large Christian ministries that have the ability to organize events that attract thousands have failed in responding to the unrest unfolding in the nation's streets.
"All of these mega ministries. All of these big TV evangelist ministries. All of these ministries of worship that can summon thousands of people to a stadium, why can't we summon right now thousands of people to the streets of our nation and say we wanna release Jesus, love and unity? We need to do that. And I believe that would be the answer to all the rioting, all of the different stuff that's going on," James said.
Click here to read more.
SOURCE: Christian Post, Leonardo Blair