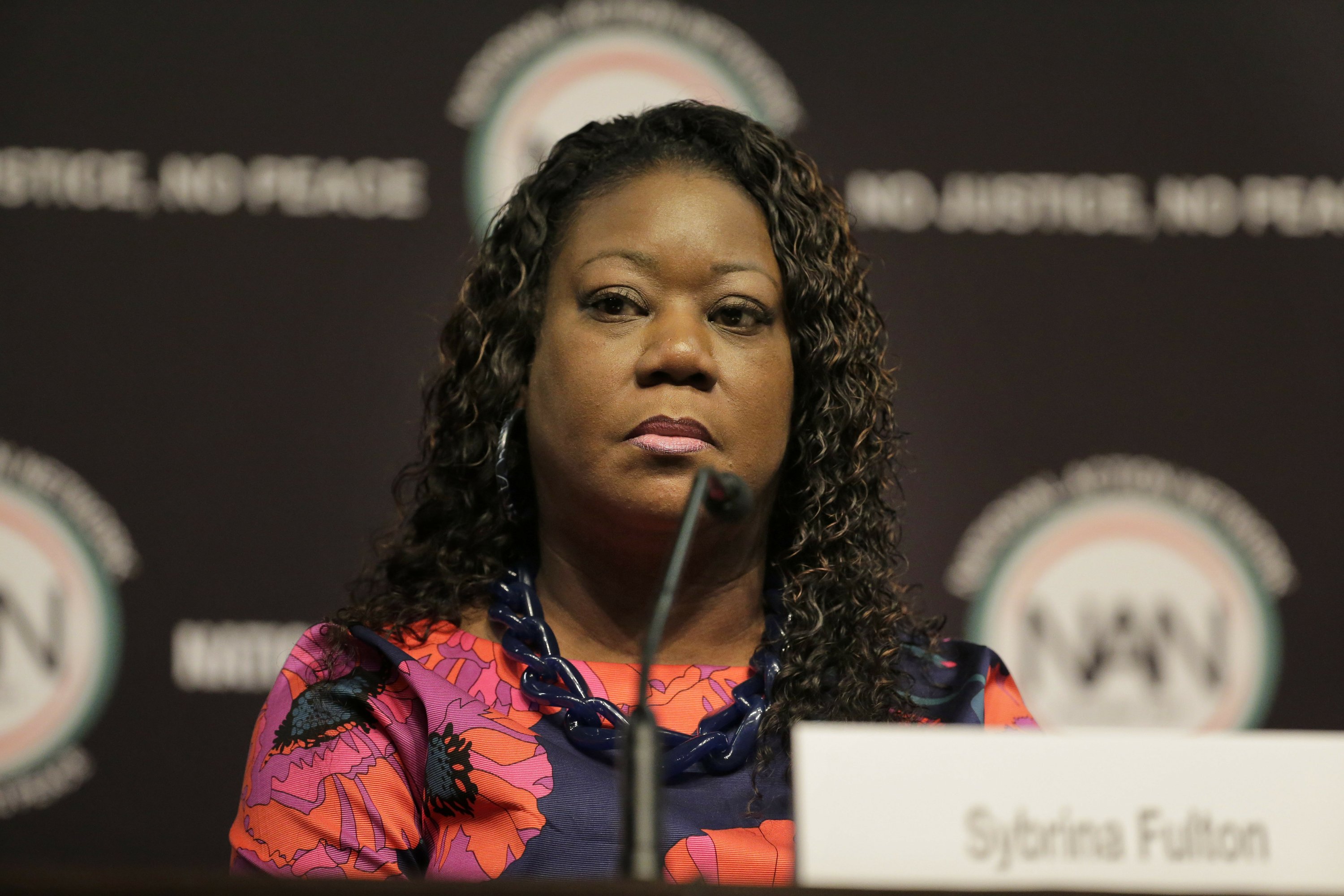 The mother of Trayvon Martin, the black unarmed teenager who was fatally shot by then-neighborhood watch volunteer George Zimmerman in 2012, has qualified to run for office in Florida.
Sybrina Fulton announced this week that she has qualified in the race for Miami Dade County Commissioner District 1.
Fulton is apart of a small group of "Mothers of the Movement" — including Rep. Lucy McBath (D-Ga.), mother of Jordan David, and Lesly McSpadden, mother of Michael Brown — who have run for public office after their African American sons were killed by violence.
Fulton for much of the past eight years since her son's death has advocated for gun control reforms. She formed the Trayvon Martin Foundation and the Circle of Mothers to help empower grieving mothers and other women who lose family members to gun violence.
I'm officially qualified to run for Miami Dade County Commissioner District 1 #ItsTimeForChange #YourVoteYourVoice #ItsanewdayinMiamiDadeCounty #PositiveVibesOnly https://t.co/bXk73oBSQM pic.twitter.com/8dpR7xQLty

— Sybrina Fulton (@SybrinaFulton) June 8, 2020
"I did not drop to my knees for too long, because I refused to be depressed," she told the Miami Herald last year when she unveiled plans to run. "I stood up. When my son got shot down, I stood up. And I'm still standing."
The Miami Gardens native has spent more than two decades working within the Miami-Dade government, according to her website.
Fulton's campaign has said public safety and gun-violence prevention will continue to be central themes in her run for office. Her other priorities will include economic opportunity, housing affordability and transportation.
Click here to read more.
SOURCE: The Hill, Morgan Gstalter