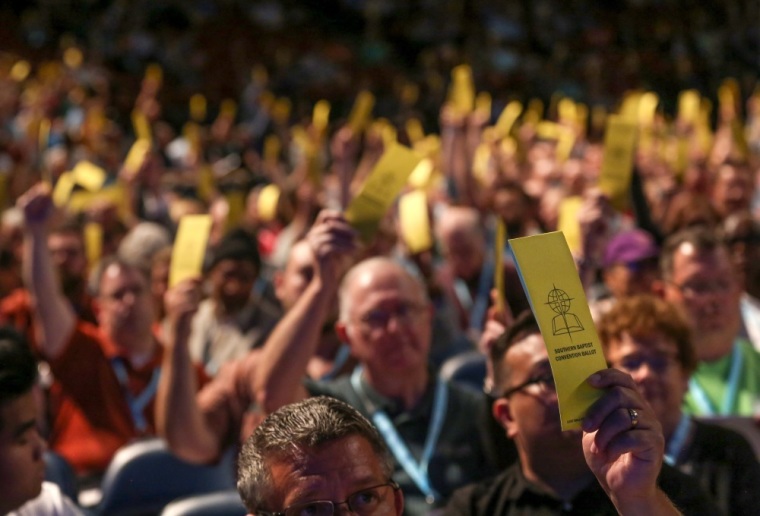 While the number of churches in the Southern Baptist Convention has increased slightly, total membership in those churches suffered the largest single-year decline in more than 100 years, according to recent measures from LifeWay Christian Resources.
In the Annual Church Profile prepared by the publishing and distribution division of the SBC based in Nashville, Tennessee, data show that the denomination lost some 287,655 members, nearly 2% of its adherents from 2018 to 2019. Current membership stands at 14,525,579.
While the number of churches in the denomination increased by 74 for a total of 47,530 churches over 2018, it did not reflect an increase in the number of congregations. Overall, the number of SBC congregations fell to 51,138 over 2018. Multisite congregations, however, grew by 505 campuses.
Southern Baptist baptisms also fell by more than 4%, dropping from 246,442 in 2018 to 235,748 in 2019. In 2019, there was one baptism for every 62 Southern Baptists. And Scott McConnell, executive director of LifeWay Research, said the decline in baptisms is a reflection of the increasing secularization of America.
"These numbers are not able to tell the story of all the evangelistic efforts that many individuals and churches have put in this past year. They do indicate, however, that the efforts of the same number of people in a congregation on average are seeing fewer people come to Christ and being baptized," McConnell said in a statement.
"The Southern Baptist Convention is not immune to the increasing secularization among Americans that is seen in more of our children and our neighbors not having interest in coming to Jesus," he said.
A study from the Pew Research Center last October noted that only 65% of Americans now identify as Christian, while those who identify as religiously unaffiliated — a group which includes atheists, agnostics and people who don't identify with any religion — swelled to 26% of the population. The drop in the number of Americans identifying as Christian reflected a 12% decline when compared to the general population 10 years ago. The decline was visible across multiple demographics but particularly among young adults.
Click here to read more.
SOURCE: Christian Post, Leonardo Blair