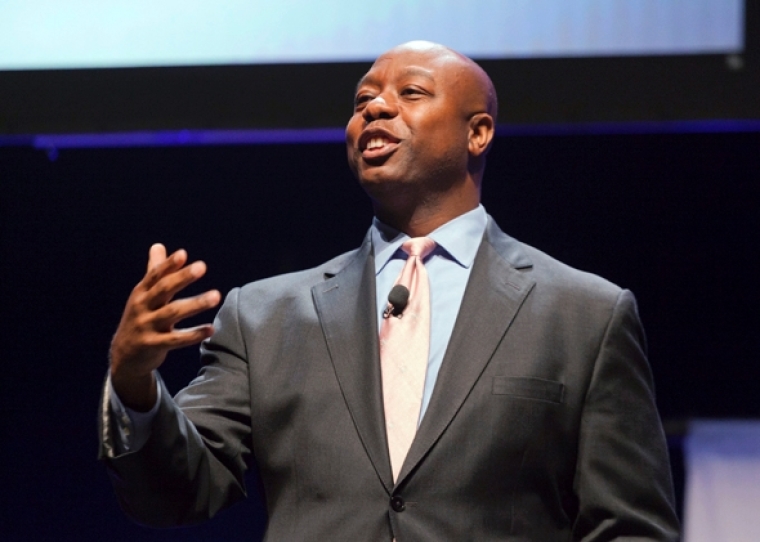 Racially-charged threats are reportedly mounting against a black U.S. senator amid heightened political tensions nationwide over race issues and policing.
According to CNN, during a policy lunch on Tuesday, Senator Tim Scott, R-South Carolina, played two of voicemail messages he has been receiving lately.
One of the callers referred to Scott as "Uncle Tim," — a spin off the racist slur "Uncle Tom" — and accused him of being a "sellout" and "the lowest piece of sh*t this country ever produced."
Another caller said: "Tim Scott, my crosshairs on my rifle are going to be pointed right at your forehead and blow your black (inaudible) dumba** away."
Yet another caller spoke of the "stimulus package" and the "KKK" and said the South Carolina senator was "going to die" since people from the South "just don't like blacks."
Scott spokesperson Sean Smith said the senator's office has been receiving more threats in light of Scott's increased visibility on specific issues.
"Most don't mention any legislation, but it's clear they're related to police reform," Smith said of the hostility directed toward Scott in messages.
Click here to read more.
SOURCE: Christian Post, Brandon Showalter