In 2013, The Purge was released, which was the first in a series of dystopian action horror movies that also spawned a TV series on the cable USA Network. The primary premise of the franchise is that America was in a near-state of collapse economically and morally until a set of politicians established a new annual national holiday where all crimes, including murder, are legal for a 12-hour period.
The thought was, if people were allowed to "purge" themselves once a year of all the evil and hatred that they kept bottled up inside them, society would happily live together and thrive for the remainder of the year. The slogan used that encouraged everyone to participate in the annual event was, "Release the beast".
The recent violence and lawlessness that has accompanied the worldwide protests over the George Floyd incident have caused some to comment that society now resembles the movie's storyline (minus the legality of murder). With intense criticism coming down on the police, the presence of law enforcement has been restricted by some politicians in numerous locations, leading to widespread crime. What used to be a soft stance toward crime by various political and media groups has changed to be one of literally encouraging it.
Outside the desire for racial equality, from a Christian perspective, I believe there are at least three underlining and driving factors fueling the violent upheavals occurring in America. I'll tackle them in reverse order, from the least concerning to the most, although in my opinion all are contributing to a downward slide for the country.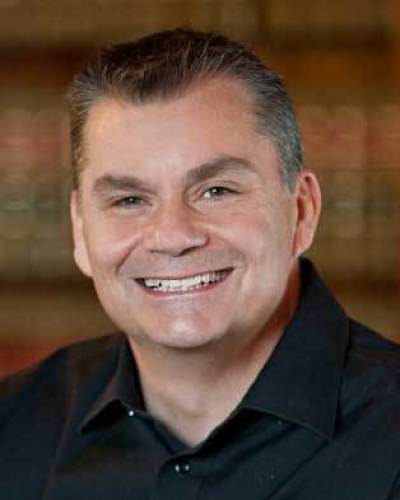 The misappropriation of language
God reveals Himself to us in multiple ways, with one of those ways being the written word. This implies that language contains within it a way of communicating objective reality.
Opposing that is Conventionalism, which is a philosophy that says our fundamental principles of life are grounded on agreements in society, rather than on external reality. Part of conventionalism is linguistic relativism, something pioneered by Swiss linguist Ferdinand Saussure that says words have no objective meaning.
In short this means that we all may use the same vocabulary, but a radically different dictionary when it comes to understanding words and things in general.
For example, the terms "graffiti" and "vandalism" are generally understood in their meaning, context and application. However, during the recent turmoil that has gripped the country, those words have been jettisoned and in their place is something referred to as "protest art." Seattle mayor Jenny Durkin, in describing the occupation of a section of downtown Seattle by protesters, some of whom are armed and denying entry to people, has called the scene a "block party."
Another misappropriation of language is semantic overload where a term or phrase is hijacked to mean more than one thing. For example, everyone agrees that "blacks lives matter," but some say that unless you support the Black Lives Matter movement and their agenda[1], then black lives really don't matter to you.
A misunderstanding of human nature
One of the protesters residing within the Capital Hill Autonomous Zone (CHAZ or CHOD) in Seattle told a Wall Street Journal Reporter, "If there is no police, there is no problem." Such a view is not only breathtakingly ignorant of humanity's history, it fundamentally misunderstands human nature at its core.
Click here to read more.
SOURCE: Christian Post, Robin Schumacher