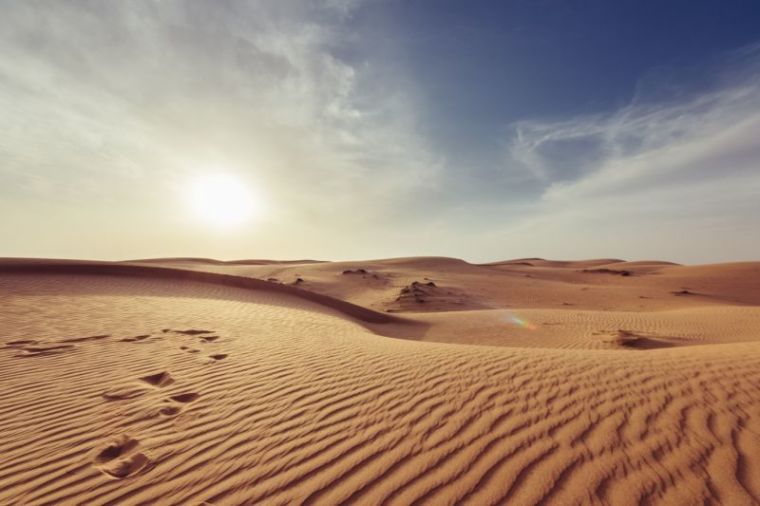 In his essay, "On Living in an Atomic Age," C.S. Lewis pointed out that his was hardly the first generation to live under the threat of dying in an "unpleasant" way. By way of example he cited people living during outbreaks of the Bubonic Plague or in the Age of the Vikings.
Now this is true but incomplete. There was something else that those unfortunates had in common with Lewis' contemporaries: an abundance of voices pointing to current events and proclaiming that "The End is Nigh."
It wasn't. That is one of the reasons that eschatology, at least the pop variety, holds no interest for me. I grew up in the late '60s and '70s listening to songs of lament for those left behind after a "rapture" that didn't happen. I later read Church history and studied the Greek New Testament and my lack of interest turned into not thinking about the subject at all.
Recent events have me wondering if there isn't, to borrow an expression from my former colleague Warren Cole Smith, "a nonzero chance" that we are living in some kind of last days.
The signs are there and they are ominous. Let the reader understand:
In late May, a group of "marauding monkeys" in Meerut, India, "stole three COVID-19 blood test samples from an Indian health care worker at a local medical college."
While officials claim that they were able to retrieve the samples from the trees the monkeys had used to make their getaway, can we really be sure?
Anyone who has first-hand experience with Indian monkeys, as I do, knows that they are aggressive and shameless. Not only will they try to steal your food or anything that their tiny primate brains might mistake for food, such as COVID-19 blood test samples, they will steal your valuables and exchange them for food.
And if you're tempted to take forceful measures against the simian miscreants, don't. Monkey are regarded as kind of sacred in India. The faithful sidekick to the hero of the Ramayana is Hanuman, the monkey god, and some species of monkeys are regarded as avatars of Hanuman.
Even if the monkey stealing your stuff doesn't belong to that species, how sure can you be that the guy about to run you through with his Talwar is a subtle primatological thinker?
Better not to take the chance.
Another possible sign of the Apocalypse took place in, of all places, Canada. A woman was hiking with her dog in a provincial park in Kelowna, British Columbia, when she heard a sound behind her.
When she turned, she saw a deer charging at her. "Startled, she got off the trail and hid behind a tree while trying to back away slowly." The deer wasn't mollified by this act of obeisance. "As soon as I took one step, it charged us again . . . It kept coming up to less than a foot away from me and looked in my face."
Nothing deterred the cervid aggressor. "It would go as far as 10 feet away, and I would slowly back away to go back to my vehicle and then, just out the blue, again it would charge me."
It took a cycling Samaritan drafting his mountain bike into the war between the Cervidae and Hominidae families to enable the woman, her dog, and the aforementioned cycling Samaritan to escape the encounter. "Even then, as the two scrambled away, it followed them slowly from a distance for several minutes."
Click here to read more.
SOURCE: Christian Post, Roberto Rivera