When I heard the city of Minneapolis was pledging to disband its police department in the wake of George Floyd's outrageous and unfortunate death, I was shocked. Has it really come to this? I thought.
Minneapolis is the only city, at least at this point, to commit to going so far, but at least 15 other cities across the country have proposed or made pledges to divest resources from the police. Those cities include Seattle, Portland, San Francisco, Los Angeles, San Diego, Austin, Dallas, St. Louis, Chicago, Hartford, New York City, Philadelphia, Baltimore, Washington, D.C., and Durham, North Carolina.
Advocates for defunding argue that it doesn't matter how much more training law enforcement officers may receive, just the mere presence of a policeman creates for people of color a life-or-death situation. Whether it's a simple traffic stop, a domestic abuse call, or a mental health situation, the potential is too high for violence, they say. Funding would be better used by having response teams made up of social and healthcare workers, mental health experts, and conflict resolution specialists.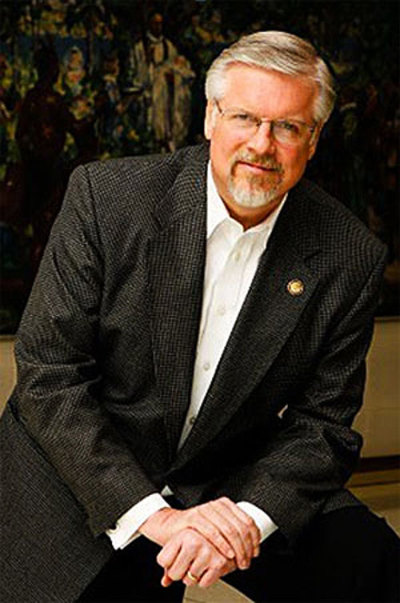 Sociologist Alex S. Vitale told The Nation, "We're not going to fix these problems by jailing a couple of killer cops or giving them body cameras or making them take implicit bias training. Instead, we need to directly challenge the scope and power of policing. We need to take their budgets away, take their toys away, take their authority away in as many dimensions as we can."
Justin Brooks said in an article in The Appeal that the alternative was "to provide…more funding for economic programming and community development…more funding for educational programs…more funding for social services that help victims of poverty and violence."
Does anyone believe that most Americans, even black Americans, think this is a reasonable response to racist cops? This is clearly over the top, toxic, and insane.
Since humanity's fall from the beginning of time, God established a police force. After disobedience to God's law, which prohibited Adam and Eve from partaking of the tree of good and evil, they were banished from the Garden of Eden, and God placed a Cherubim with "a flaming sword flashing back and forth" to keep them from returning. (Gen. 3:24). You might say that was the very first police force.
Throughout the Old Testament, we read about the Watchmen (Ezekiel 33:6), Armed Guards (Nehemiah 4:13), Gatekeepers (Nehemiah 7:1-3), and the Judges (the entire book of Judges). These were like the police of their day. Cupbearers for King Solomon were a kind of Secret Service (I Kings 10:5).
In the New Testament, the police are a part of the governing authorities that the apostle Paul said in Romans 13:1-7 "have been established by God." Police Departments, Sheriffs, and Deputies, Detectives, etc. are ministers of God, says Paul, to restrain evil. The apostle adds, "and they do not bear the sword for nothing" (Romans 13:4).
A few years ago, Karl Menninger, a renowned psychiatrist, wrote a book titled, Whatever Became of Sin?  Menninger's premise for the book was that America was suffering from a spiritual crisis, more specifically, a sin problem.
Click here to read more.
SOURCE: Christian Post, Rev. Mark H. Creech