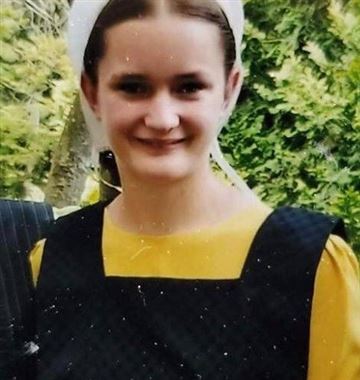 Earnest prayers to God and a search are now underway for an 18-year-old Amish girl from Lancaster County, Pennsylvania, five days after she went missing after attending church on Sunday.
East Lampeter Township police said the teenager, Linda Stoltzfoos, who is about 5-foot, 10-inches tall and 125 pounds, was last seen on a farm around 12:30 p.m. Sunday on Stumptown Road, near Bird-in-Hand where a church service was held. She wearing a tan dress, white apron and white cape, NBC10 reported.
Multiple state, local, federal authorities, as well as volunteers are involved in the search for Linda, and a spokesman for District Attorney Heather Adams' office said the case is a top priority.
While there is a well-known history of young people leaving the Amish community in rebellion, investigators say this does not appear to be the case with Linda.
"This is unlike her," Lt. Matthew Hess told NBC10. "There are certain teenage Amish kids who would have that personality or would express that interest, want to see the world. There was no indication that this is the case for Linda."
The simple, family-centered Amish culture in Lancaster County keeps the devout faith community separate from their more secular countrymen. They believe in a literal interpretation and application of Scripture as the Word of God, including biblical commands to separate themselves from the things of the world. They believe worldliness can keep them from being close to God, and can introduce influences that could be destructive to their communities and to their way of life.
Sparky Grace who rents industrial space from Linda's grandfather for his wood shop, explained in a statement on Facebook how Linda's father, Lloyd Stoltzfoos, just months ago prayed with him through a difficult period. Now, he said, he has been trying to support her devastated father in his dark moment.
Click here to read more.
SOURCE: Christian Post, Leonardo Blair