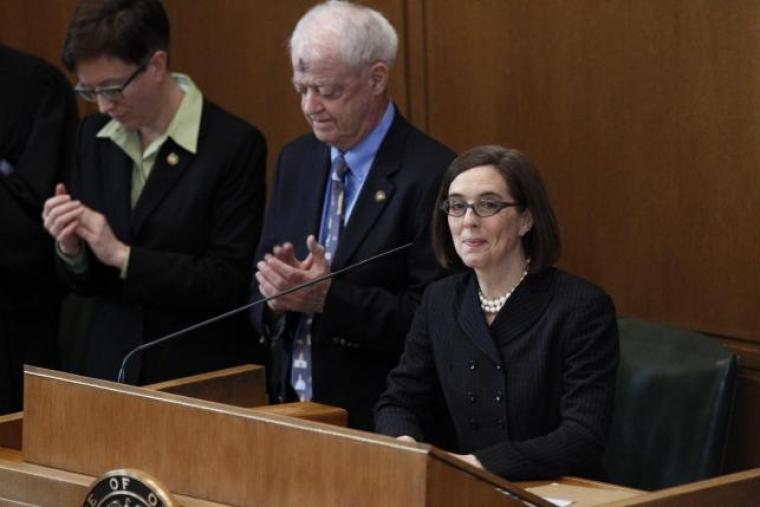 Oregon Gov. Katherine Brown has announced new guidelines that would ease restrictions on in-person worship services that she implemented in March in response to the coronavirus.
On Thursday, Brown approved moving 26 counties into phase two of reopening, which includes allowing houses of worship to hold indoor gatherings of no more than 50 people as long as they follow social distancing guidelines.
Brown said at a news conference Wednesday that this will include raising all indoor restrictions to 50 people and outdoor gatherings to 100 people.
The governor added that if social distancing guidelines are met, up to 250 people can be in a building at the same time.
"Counties that are approved to move into phase two will be able to relax some of the restrictions that have been in place in phase one and some sectors will be able to be reopened," Brown said, as reported by KTVL.
Under Brown's restrictions, people who don't comply with the state's orders will continue to face a class C misdemeanor which is punishable by a fine of up to $1,200, up to 30 days in jail, or both.
The announcement comes days after two churches, Edgewater Christian Fellowship and Roseburg Church of God of Prophecy, sued the governor over earlier restrictions.
Click here to read more.
SOURCE: Christian Post, Michael Gryboski