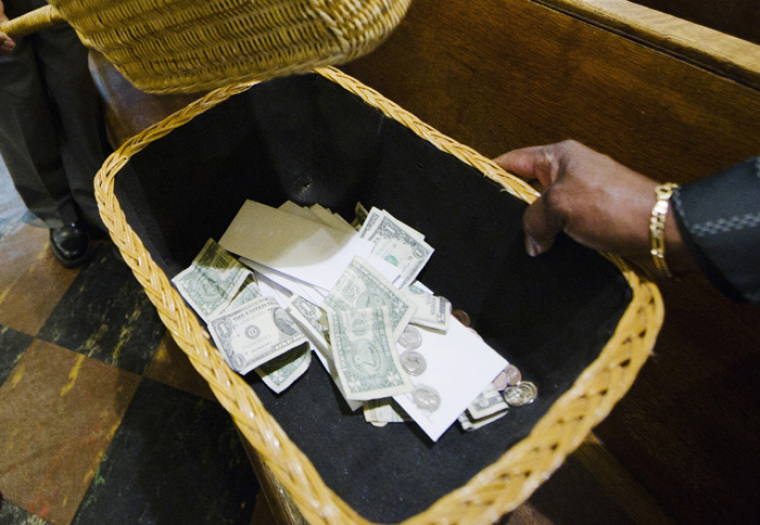 Optimism is beginning to return to evangelical churches and organizations in the U.S. as a majority of them saw cash donations growing or remaining the same during the peak of the coronavirus pandemic in April compared with the same month last year, according to a survey.
Asked how total cash donations, excluding one-time extraordinary gifts, changed for them between April 2020 and April 2019, 66% of churches and 59% of "Christ-centered nonprofits" said it was higher than or the same as April 2019, shows the survey by Evangelical Council for Financial Accountability.
Asked how donations changed between April 2020 and January 2020, when a pandemic of this magnitude was not even imaginable, 72% of churches and 61% of nonprofits said it was higher than or the same as January, adds the survey, conducted between May 12 and May 27 with 1,341 leaders of evangelical churches and nonprofits.
"The optimism documented in January is already beginning to return," said Warren Bird, ECFA vice president of Research and Equipping, in the survey report.
Despite financial challenges, 69% of churches and 46% of nonprofits said they are optimistic about giving over the next three months — May to July.
Ministries that do evangelism are most optimistic about future cash donations, at 62%, and ministries providing education are least optimistic, at 29%.
The study also shows that the role of online giving increased for churches, but remained largely unchanged for other nonprofits. While 64% of churches saw an increase in online giving, 34% saw no change.
Click here to read more.
SOURCE: Christian Post, Anugrah Kumar