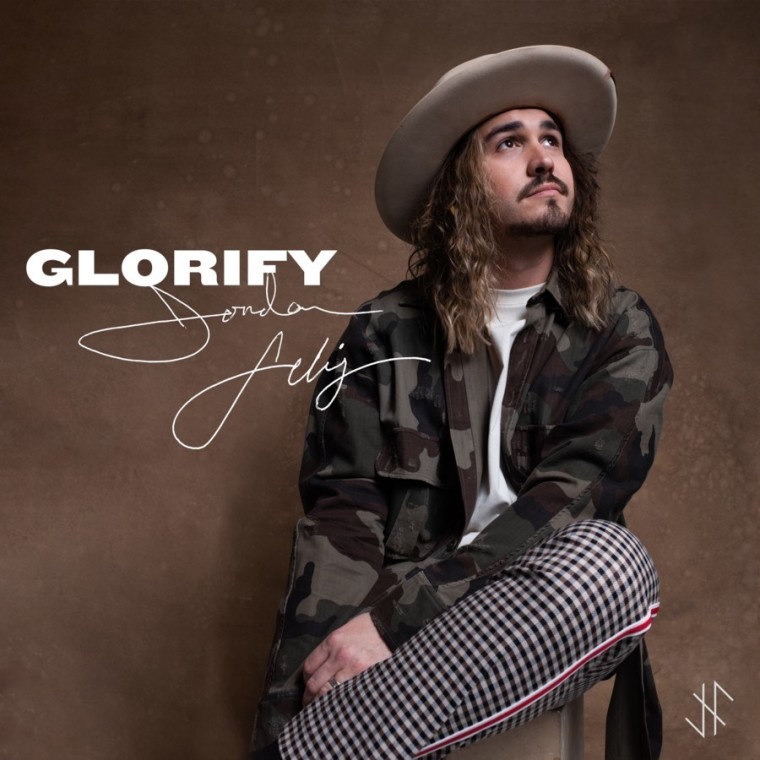 Award-winning Christian singer Jordan Feliz is gearing up for the release of his third album and spoke with The Christian Post about the freedom that he's experienced in being vulnerable in his music. 
Feliz's full-length project is slated to be released in early 2021, but his new single "Glorify" is quickly gaining traction on radio stations. While the song is not a personal confession, its message lays out the kind of purpose Feliz has for his entire album, which will be transparent.
The following is an edited transcript of CP's interview with Feliz where he talks about the quarantine, the freedom he's experienced while working on his upcoming album, and the advice he gave to Jon Steingard of the Christian rock band Hawk Nelson who recently announced on social media that he no longer believes in God. 

CP: How's it been coming off the road and going into quarantine?
Feliz: I'm so good. We're just kind of living the dream. We got two kids, a 4-and-a-half-year-old and an almost 2 year old. It's a little bit like chaos over here, but it's good too.
We were actually on a tour called Hits Deep with Toby Mac. I actually heard that we were the last concert to happen in the country. So we played a show in Little Rock, Arkansas, and we ended up getting shut down. And I think we were home on March 13. We've been home ever since and we've just been chillin'.
It's a little crazy, a little nutty, just trying to figure life out a little bit. But it's also been amazing. It's been an incredible season of just being able to be a husband and be a dad. Especially because we don't really get to do that very much. We don't get to just be home for an extended amount of time, so it's kind of been awesome.
It's awesome to just be a dad and wake up in the morning and make some coffee, make breakfast, figure out what we're going to be during the daytime. And so it's been kind of a nice change of pace for our family.
CP: Can you share about your new "groovy" single "Glorify Your Name?" 
Feliz: "Glorify" is a special one for me. That song came out of a season where we're kind of trying to figure out what we're going to say on this record. I think I really started struggling with "Oh, man, what's next? What do I say?" I kind of went into a quick prayer mode.
I was in a writing session, one day we're out the road on the tour with my producer, songwriter, and [I said] all I know I want my life to represent God in every way possible. I want like my work to be my worship. I want my family, the way that I speak, the way that I act, I want everything to point to Him.
We went and looked up the definition of glorify. The definition of glorify is actually praise and worship. But it was amazing because the sub context of glorify is to acknowledge the splendor and majesty of God by one's actions. And I was like, "Oh, this Is it! This perfect. That's exactly what I feel like I want people to know. I want them to know that this is why we're here.
I don't want them to think that we have one day a week to bring glory to God. It's not like just we're going to church and we get to worship. No, it's every single day. What a privilege that we get to worship and everything that we do and acknowledge Him and everything we do. So that's where the song comes from and getting people pumped up about the fact that we get to celebrate the worship we get to do every day.
CP: Is there an album title yet?
Feliz: Unofficially, the album name is going to be called Say It. I'm pretty excited and pumped.
CP: We're in a time where we're seeing people lose faith or fall away from the faith. A friend of yours, Jon Steingard, recently announced that he's no longer a believer. How do you navigate that as a Christian performer and somebody who wants to encourage people to keep the faith? 
Click here to read more.
SOURCE: Christian Post, Jeannie Law