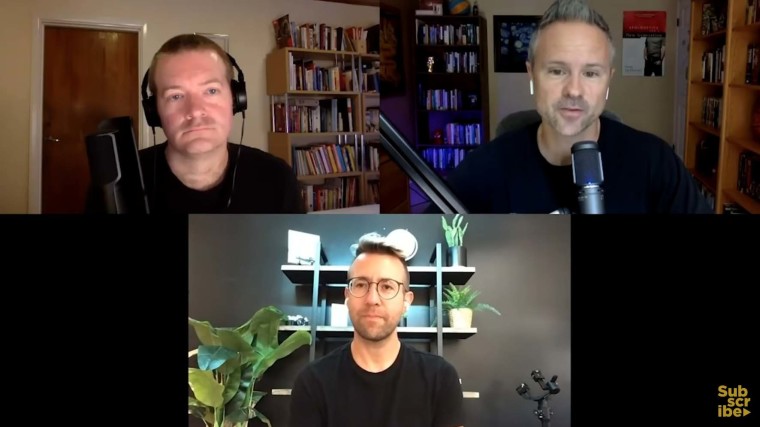 Jon Steingard, Christian rock band Hawk Nelson's lead vocalist who declared last month he was no longer a believer, had a conversation about doubts and questions about Christianity with professor of apologetics and author Sean McDowell on a radio show Friday.
Steingard and McDowell joined the U.K.-based Premier Christian Radio's podcast, "Unbelievable?" with host Justin Bradley, who asked the Canadian musician to talk about his Instagram post in which he declared he was no longer a Christian.
"When you become the singer of a Christian band, all of a sudden you're put in this role that almost has a pastoral element, and there's an expectation that you're going to have something worthwhile to say," Steingard shared. "That was a season of me digging in a little more and going like, 'Oh, I really need to be able to say things that are meaningful and to write songs that are meaningful to people.'"
That's when he began asking more questions about who God is and about the Christian faith and the traditions he had been raised in.
Whenever he had a doubt or a question while being with Hawk Nelson, he said, "I was so terrified of it because it threatened my livelihood and my social relationships and my family relationships."
He felt as if he had "stuffed those questions and doubts down for a long time" to be able to sing on stage and said he "didn't let myself think about it."
But after he had another career and his livelihood no longer depended on the band as much, "I didn't have to be a Christian to make a living anymore."
One day, he said, a thought hit him, "If I don't have to believe in God, do I?" And "I did not know what to do with that question," he added.
Steingard, a pastor's son, said he spent a year-and-a-half reading and thinking, which "led me to a place where eventually I felt I had to be publicly honest about how I was feeling."
The host, Bradley, said some of the songs written by Steingard declare a bold faith and asked how does he revisit those songs?
Click here to read more.
SOURCE: Christian Post, Anugrah Kumar