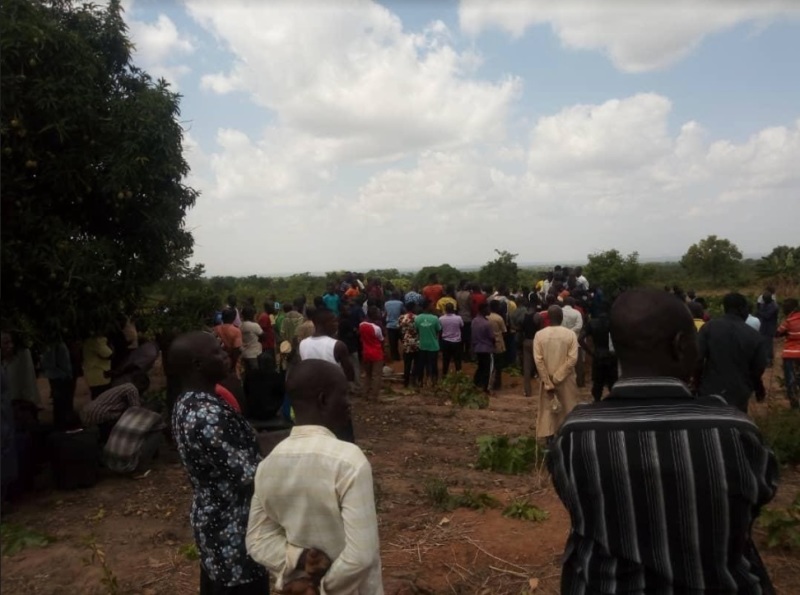 In terms of lives lost, families separated, people imprisoned, and churches shut down, the 21st century has, so far, been the worst period of persecution against Christians in recorded history. Among the hottest persecution hot-spots is Nigeria. According to religious freedom watchdog Open Doors USA, Nigeria ranks at #12 worldwide for persecution of Christians.
Islamic terrorist organization Boko Haram is the known villain in Nigeria, and justifiably so. They are among the most brutal Islamist radical terror groups in the world. Just last week, attacks in northeastern Nigeria by a Boko Haram splinter-group left dozens of soldiers and civilians dead. Back in January, the group beheaded Nigerian pastor Lawan Andimi. Kidnapped from his village and forced to negotiate for his release with the government, Andimi wouldn't break. Instead, he turned his hostage video into a stunning testimony to Christ.
Still, as bad as Boko Haram is, much of the recent bloodshed in Nigeria has been perpetrated by militant Hausa-Fulani herdsmen. This largely Muslim ethnic group specializes in night raids on Christian villages in Nigeria's Middle Belt. In a statement last June, Nigerian Christian leaders claimed that "over 6,000 persons—mostly children, women and the aged—[have been] maimed and killed in night raids by armed Fulani herdsmen." They also described the "continuous abduction of under-aged Christian girls by Muslim youths" for forced marriages.
According to Open Doors, these attacks are essentially "religious cleansing," attempts "to eradicate Christianity" from the region. According to Nigerian Christians, the more appropriate word is genocide.
The term fits.
As I pointed out last March, genocide has been carefully defined by the International Convention for the Prevention and Punishment of Genocide, and the word should not be tossed around carelessly. Genocide is action intended to destroy in whole or in part "a national, ethnic, racial, or religious group."
Clearly, genocide is what Boko Haram and the Fulani herdsman are after in Nigeria. Nigerian president Muhammadu Buhari, however, denies this. In a recently issued statement, he insisted that "false allegations of persecution of Christians" are "a most misleading campaign." President Buhari, by the way, is the son of a Fulani chief.
Click here to read more.
SOURCE: Christian Post, John Stonestreet and G. Shane Morris