Today, seven miles isn't far to travel. My wife, Karen, and I think nothing about hopping in our car and driving to a beloved restaurant 15 or 20 miles away for a date night.
But that's because technology has made travel so much easier than before. If we were traveling on foot? We would rarely venture out of our immediate property — especially not for something as temporary as a meal.
I was thinking about this the other day when a friend told me a story he heard from one of his parents. His parents were children when one of them had their life upended by a shocking announcement from the father: He was taking a new job over near the county line. The family would have to pack up and move.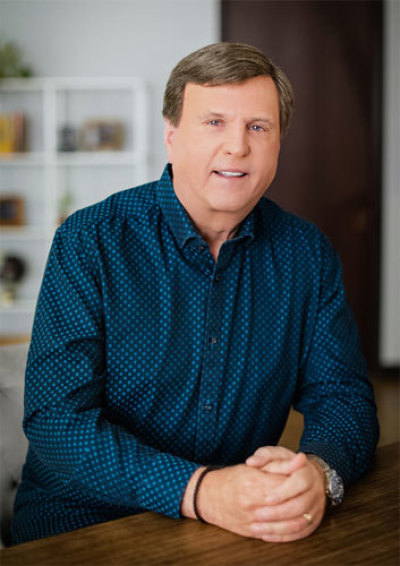 The new destination was incredibly far away. The kids felt like they were moving to the edge of the world, distant from everything they knew and loved. Their entire lives were about to change.
The actual distance the family moved? Seven miles. The county line was just seven miles away.
Things are obviously different today.
I know many grown children who now live far, far away from their families. Some live in another state. Some actually do live on the other side of the world. The recent COVID-19 crisis has disrupted the travel industry and certainly caused some families to rethink their distance from each other. But pre-crisis, it wasn't that unusual for families to spread out across the country.
Two centuries ago, this would have been stunning to hear. People couldn't travel casually back then. Families on foot could travel maybe 20 miles a day. On horseback, they could cover up to 40 miles. If they boarded a ship and had favorable winds, they might have been able to travel 100 miles in a single day.
Then train travel arrived in the 19th century and increased mobility. The arrival of cars and buses in the early 20th century expanded travel even further, turning potential daily mileage from the tens into the hundreds. Lengthy road trips became more common, and families grew much more mobile.
By the 1960s, air travel became accessible to the average person. And today, it's rare to find someone who hasn't traveled on a jet plane to a faraway destination. For many, a weekend trip to a resort in Mexico or a week in Europe may have been an annual event. Prior to March 2020, international travel was exciting, but still fairly ordinary.
Click here to read more.
SOURCE: Christian Post, Jimmy Evans