We are facing profound moral, ethical and domestic issues in America today. 
Our nation is in a state of unrest and uncertainty and we are especially in need of men who are willing to rise up and step up to the challenge of change.
So this Father's Day, I encourage you, men, to consider how you can make a difference in the lives of others, whether you are a father or not.
If you're wondering, "How do I do that?", meditate on Jesus' words in Matthew 7:13-14:
"Enter by the narrow gate. For the gate is wide and the way is easy that leads to destruction, and those who enter by it are many. For the gate is narrow and the way is hard that leads to life, and those who find it are few" (ESV).
Many men today are looking for fulfillment in life but often encounter futility because they find themselves on the wrong road, not on the right road. A lot of men don't know which way to go, so they try to go both ways and end up miserable and distracted.
Let's consider these two different roads.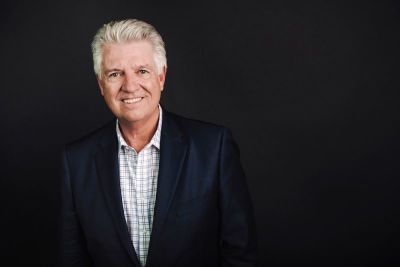 The broad road
Being on the broad road is like driving on the interstate: it's busy, it's fast and it's generally the easiest way to get from Point A to Point B.
But Jesus said the broad road leads to destruction. Of course, Jesus wasn't speaking of a literal road: he was using the idea of a road as a metaphor for a certain way of life.
When I think about the broad road in American culture today — especially as it pertains to men — I think about things like pornography addiction. According to an article by Fight the New Drug, porn has the same effect on the brain similar to that of tobacco and narcotics. The authors write:
"When addictive substances are used, they give the brain a 'false signal.' … Essentially, addictive drugs hijack the brain, turning it around and forcing it in a direction it was never meant to go. Instead of encouraging the consumer toward healthy behaviors, drugs lead the consumer into things that aren't healthy at all, and can even be dangerous."
Pornography is prevalent and deemed acceptable or legitimate by many. But its long-term consequences are disastrous. Of course, pornography is not the only example of the "broad road." The broad road is the road of self-interest and self-satisfaction even if it means engaging in destructive behavior. Jesus indicates that the broad road is deceptive: it appears to be the best way to travel but soon proves otherwise.
Click here to read more.
SOURCE: Christian Post, Jack Graham