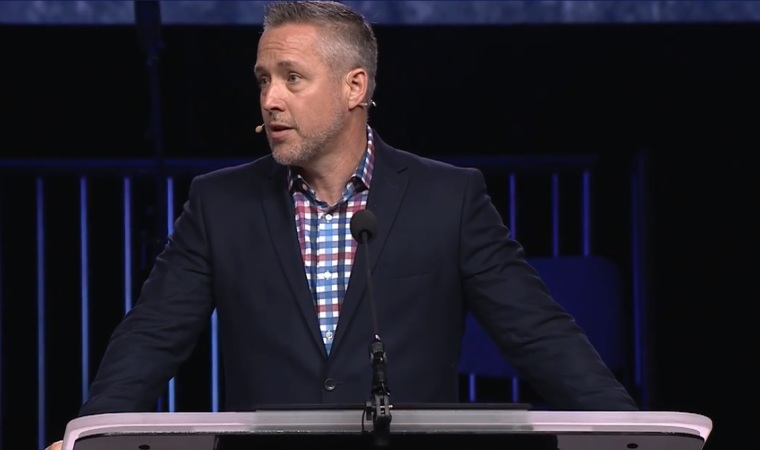 Southern Baptist Convention President J.D. Greear has urged that the denomination to stop opening its annual meetings with a gavel that carries the name of John Broadus, a 19th-century Southern Baptist leader who was a slaveholder.
"When I presided over the Annual Meeting in Birmingham, I was presented with a gavel to use, so I used it," Greear said in a statement. "Knowing that it was the Broadus gavel and knowing John A. Broadus' views on race, I must admit that while we stood there, I felt a sense of unease."
Greear, who has long been a champion of intentional diversity in the SBC, continued, "To be fair, John Broadus seems to have changed some of his positions later in life, and for that I am thankful. But the reality is that given the role that slavery played in the formation of the SBC, mixed messages were still being sent."
He urged, "Southern Baptists, I think it is time to retire the Broadus gavel. While we do not want to, nor could we, erase our history, it is time for this gavel to go back into the display case at the Executive Committee offices."
Greear, who leads The Summit Church in the Raleigh-Durham area, quoted his friend O.S. Hawkins, president of Guidestone Financial Resources, as having said: "We need to be less about 1845 and more about 2025."
The SBC is the nation's largest Protestant denomination and was founded in 1845.
While the Broadus gavel has been used continuously to open the convention since 1872, "others were incorporated as well," said Greear. So at the SBC annual meeting next year in Nashville, Greear said, "There are different options that I will consider using."
Click here to read more.
SOURCE: Christian Post, Anugrah Kumar