Life is like riding a bike. You need to keep peddling. Endurance is essential. But what do you do when you don't feel like peddling, when you're demoralized and lack strength?
The author of the book of Hebrews was speaking to a group of Jewish followers of Jesus who did not feel like "peddling." Why? It wasn't that they didn't believe in Jesus anymore, it was because they were discouraged due to intense cultural upheaval, personal suffering, persecution and exploitation (Heb. 10:32-36). But a divine strategy was given to encourage them to keep moving forward in their faith and to grow to their full potential.
If you're discouraged, hear this!
1. Allow the heroes of the faith to encourage you.
Hebrews 12:1 reads, "Since we're surrounded by so great a cloud of witnesses…" What does this mean? The "cloud of witnesses" in this verse is speaking of the heroes of the faith identified earlier in Hebrews 11 — heroes who have gone before us and whom God has purposed to speak into our lives to encourage us even today!
One of those heroes mentioned is Abraham. God promised, "I will make you a great nation; I will bless you And make your name great; And you shall be a blessing. I will bless those who bless you, And I will curse him who curses you; And in you all the families of the earth shall be blessed" (Gen. 12:2-3).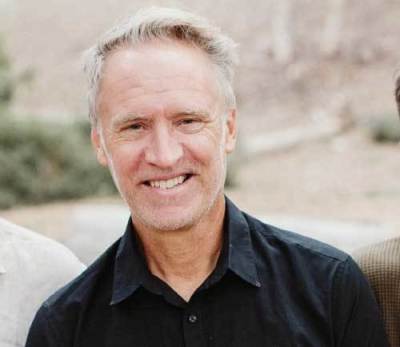 Needless to say, that's quite a promise! But for many years after this promise Abraham and Sarah still had no children. At times they were discouraged. But eventually Sarah did conceive and bore a son named Isaac. And now thousands of years later we can see how the promise given to Abraham has continued to unfold as the entire world has been radically blessed by the Lord Jesus Christ, a descendant of Abraham, Isaac and Jacob. Be encouraged to live by faith in God's promises. Allow the example of Abraham to speak into your life! "Abraham believed God, and it was accounted to him for righteousness" (Rom. 4:3).
Faith doesn't mean you won't have problems and disappointments in life. Faith is not saying to yourself "I'm not in pain" when you are in pain. Nor is it saying "I don't hurt" when you do hurt. Faith is seeing your problems through the lens of the truth of God's Word. It is putting your trust in the One who knows all things, and loves you! It is trusting in His perfect timing. It is trusting in His unfolding plan in Christ in your life.
Here are some great promises to lay hold of: God promises to be with us and to help us, "Fear not, for I am with you; Be not dismayed, for I am your God. I will strengthen you, Yes, I will help you, I will uphold you with My righteous right hand" (Is. 41:10). God promises to forgive our sins, "If we confess our sins, He is faithful and just to forgive us our sins and to cleanse us from all unrighteousness" (I Jn. 1:9). God promises that in Christ "…all things work together for good to those who love God, to those who are the called according to His purpose" (Rom. 8:28). God promises salvation to all who believe in Jesus, "if you confess with your mouth the Lord Jesus and believe in your heart that God has raised Him from the dead, you will be saved" (Rm. 10:9).
Be encouraged! Keep peddling! Just like Abraham, our lives and our faith can make an impact beyond our lifetime on earth and we all can finish well.
Click here to read more.
SOURCE: Christian Post, Greg Denham