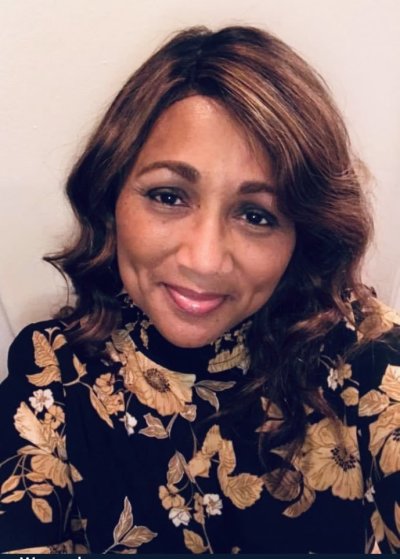 The sister of Tyra Womack, a 57-year-old Baltimore gospel radio host who was shot dead outside her home during a dispute with a neighbor earlier this week, said God intervened and allowed Womack to shield her son, who was the main target, and save his life. 
The victim's sister, Courtney Scott, told news station WBAL that the suspect came out of nowhere and began firing at Womack's 25-year-old son, who was waiting for his mother on the front porch Wednesday night. Womack was an announcer on WEAA-FM's weekly "Gospel Grace" radio program for three decades.
"In my mind, he (the suspect) wanted to hurt my sister and kill her one and only son," Scott said. None of the bullets struck Womack's son, but she was shot multiple times.
"I don't know how that happened and how the bullets hit her. It was God, I do know how. It was God because she was protecting her son," Scott added.
Dr. Kaye Whitehead, a fellow radio host at WEAA-FM, described Womack as a woman of faith. "It wasn't that she just played the music. She was also a believer."
On Friday, Baltimore Police said an arrest warrant had been obtained for the suspect, 56-year-old Richard Sylvester Green, Womack's next-door neighbor who was described by police as "armed and dangerous."
"WEAA offers condolences and prayers to the family of our beloved Tyra Phillips (Womack)," the station, which is affiliated with NPR and based at Morgan State University's School of Global Journalism and Communication, said in a statement. "We are heartbroken about her passing and remember her beautiful, gentle, sweet spirit today. Tyra was heard on Sunday's Gospel Grace programs for many years at WEAA."
Click here to read more.
SOURCE: Christian Post, Anugrah Kumar