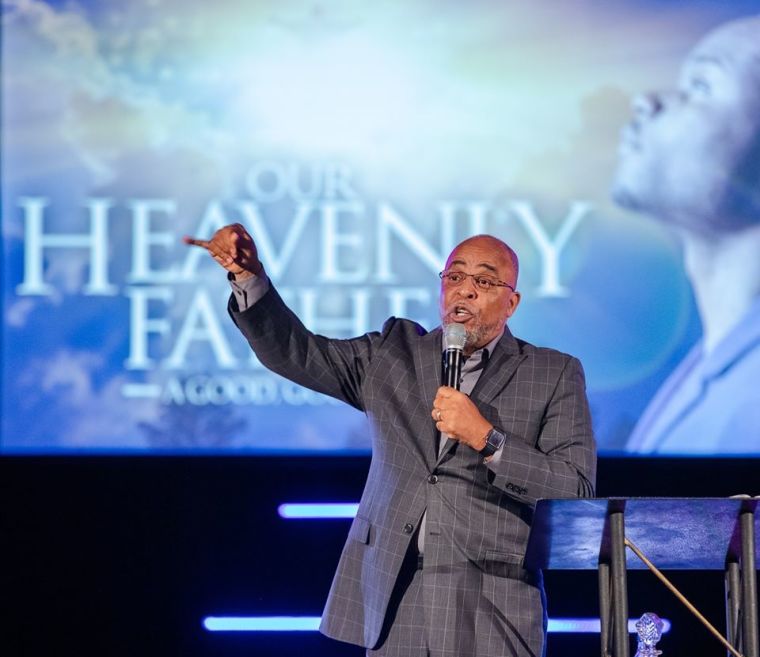 Bishop Vaughn McLaughin, founder and senior pastor of the Potter's House International Ministries who was the only religious leader announced as part Jacksonville, Florida's 32-member host committee for the Republican National Convention, said he did not agree to be a part of the team.
"Listen, this is funny. I was driving down the street and I get this beep on my phone and I joined into this conversation with folk talking about how disappointed they are with me being on a Republican National Convention welcome committee. Everybody that knows me knew that I said I would not be on that committee. I did not consent to being on that welcoming committee," McLaughlin said in a Facebook Live video on Friday.
Just over a week ago, Republicans moved their national convention, set to take place Aug. 24–27, from Charlotte, North Carolina, to Jacksonville after President Donald Trump reportedly told North Carolina officials he did not want to use social distancing measures aimed at stemming the spread of the new coronavirus. Trump is expected to accept the Republican nomination for president during the convention.
On Thursday, the Jacksonville host committee highlighted McLaughin as a part of their 32-member team.
"Community and business leaders from here in Jacksonville and across the Sunshine State are sharing their time, talent and experience to ensure Jacksonville is able to host a successful convention for our visitors on this expedited timeframe," Jacksonville Mayor Lenny Curry, who is also one of two co-chairs of the committee, said. "We are thrilled to host the Republican National Convention this August and look forward to sharing with the rest of the country the things that make Jacksonville, and our people, so special."
The host committee told First Coast News that McLaughlin had committed to be on the committee but said they would remove him from the list if he is not interested in the role.
Click here to read more.
SOURCE: Christian Post, Leonardo Blair