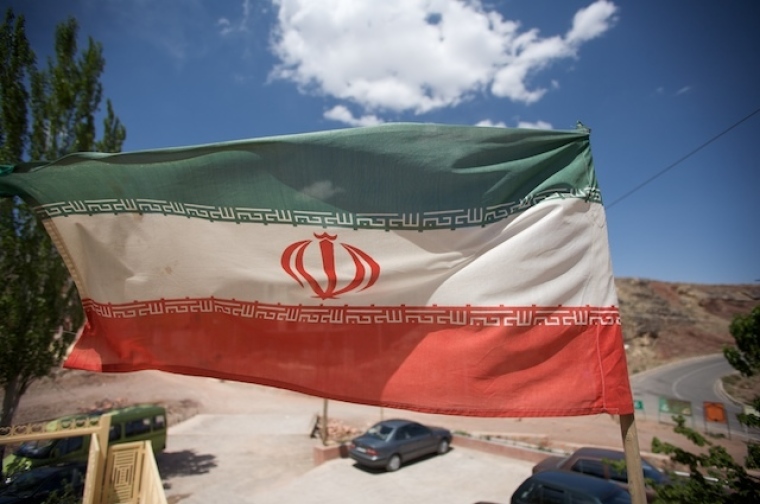 Five Christian groups have submitted a collaborative report to the United Nations Human Rights Committee, listing five ways in which Iranian Christians face violations to their right to freedom of religion or belief that go against the Islamic country's international commitments.
The nonprofit watchdog group Article 18, which promotes religious freedom and tolerance for Christians in Iran, has released the report in collaboration with its partner organizations Open Doors, Christian Solidarity Worldwide, Middle East Concern and The World Evangelical Alliance.
Here are the five ways Iran persecutes Christians, according to the report:
1. Iran prohibits Persian-language church services and religious materials, and forces closure of those that fail to comply, the report points out.
Last May, an Assyrian church in northwestern Iran was closed down and the cross was removed from its tower because it reportedly attracted Muslim-born Iranians as its services were held in the Persian language, according to World Watch Monitor.
Church members who were found to have evangelized to Muslims, such as the Assyrian pastor Victor Bet-Tamraz, had been charged with "actions against national security" and handed long prison sentences.
2. The Iranian government uses Articles 489, 499 and 500 of the country's Penal Code to prosecute Christians for their peaceful religious activities.
Last month, four Iranian Christian converts — Hossein Kadivar, Khalil Dehghanpour, Kamal Naamanian and Mohammed Vafadar — were summoned to begin their five-year jail sentences for leading house churches in the northern city of Rasht, for which they were convicted of "acting against national security."
3. Iranian authorities prosecute — and in one case executed — Iranians who leave Islam on charges of "apostasy," and justifies it through the use of Article 220 of the Iranian Penal Code and Article 167 of the Constitution, which allows judges to rely on non-codified Islamic law.
Click here to read more.
SOURCE: Christian Post, Anugrah Kumar