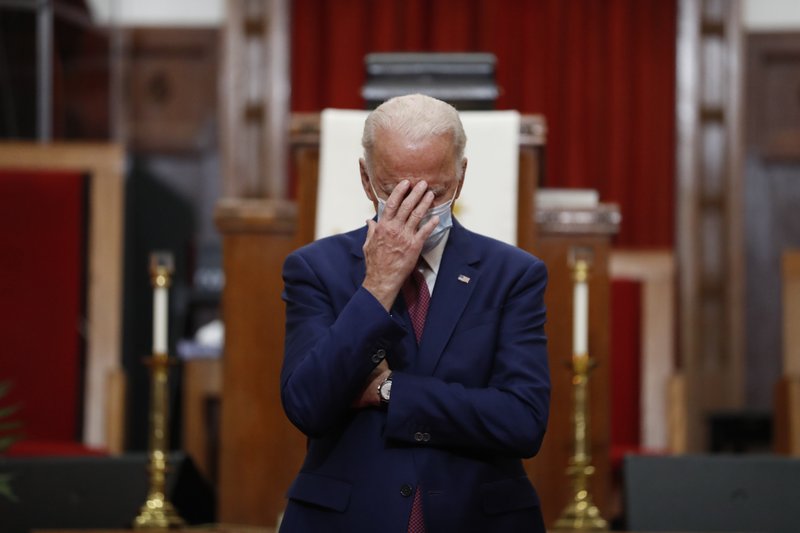 Former Vice President Joe Biden, the presumptive presidential nominee for the Democratic Party, spoke with over a dozen African-American leaders at a Delaware church on Monday to discuss police brutality and racism.
When discussing the first 100 days of his presidency should he win in November, Biden explained that he planned to look towards crafting economic recovery that tackles "institutional racism" and "economic structures" that undermine minority advancement.
During his comments at Bethel African Methodist Episcopal Church in Wilmington, the Democratic candidate criticized the handling of the current protests over racism and police brutality by President Donald Trump.
"Hate just hides. It doesn't go away, and when you have somebody in power who breathes oxygen into the hate under the rocks, it comes out from under the rocks," stated Biden. "Ordinary folks who don't think of themselves as having a prejudiced bone in their body, don't think of themselves as racist, have kind of had the mask pulled off."
The gathering at the church involved Biden dialoguing with attendees about racial concerns and what tangible steps he will take if elected president to handle the issue.
Biden said there was "so much the American public is now seeing" racial hatred that "came out, big time" over the past few years.
"I want to make something clear: I don't expect anything from the black community," said Biden, adding that the support of African-American voters "has to be earned, every single time."
Click here to read more.
SOURCE: Christian Post, Michael Gryboski