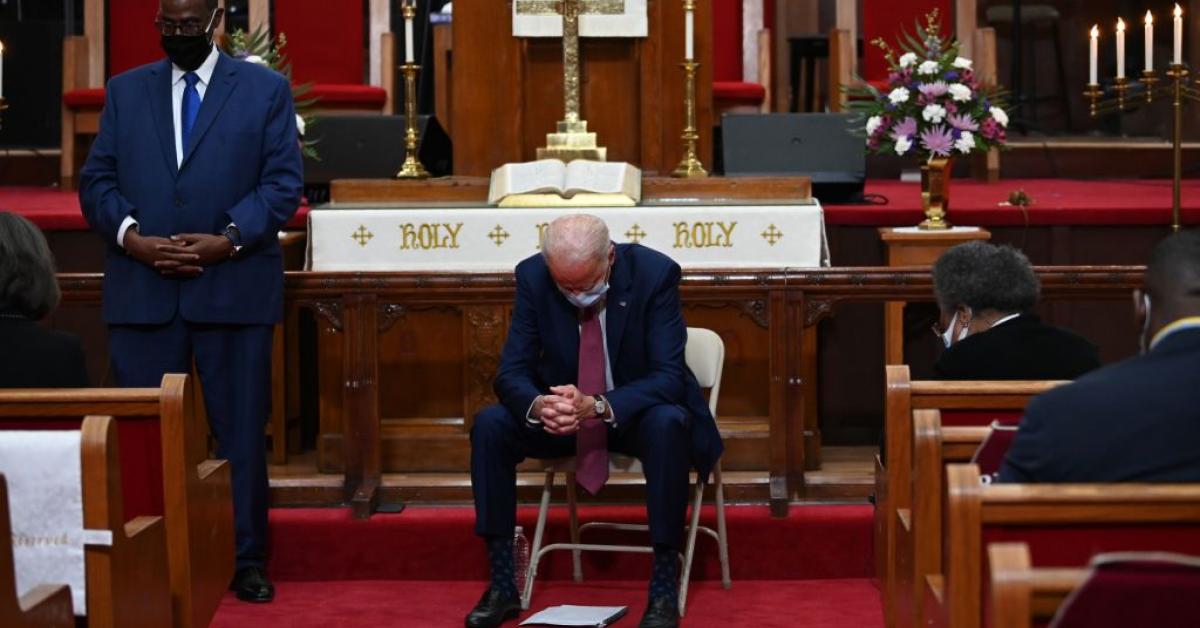 Plenty has been written about the rock solid political love fest between President Trump and white evangelical Protestants. It's been a unique match made in heaven that propelled Trump to the presidency. But in 2020, that relationship with his crucial base will be tested.
Officials with Joe Biden's campaign tell Just The News they believe they'll be able to pull off a surprise this fall and bring in some voters from the evangelical movement.
"The battle for the soul of our nation deeply resonates with evangelicals," says John McCarthy, deputy national political director for the Biden Campaign. "They would be open to Joe Biden's message as well."
Biden's campaign recognizes that the majority of white evangelical protestants will vote for President Trump this fall, but officials believe they have a good chance to win over certain subsets, including younger millennial evangelicals who have more moderate views than their parents and suburban women who may be tired of President Trump's inflammatory rhetoric. To that end, they've been conducting various listening sessions with evangelical pastors and evangelical women around the country, focusing on a broader set of issues like building a more fair and just society, climate change, racial injustice, and immigration reform.
"Those issues tug at the heart of faith voters," McCarthy says.
While surveys consistently show that the majority of white evangelical Protestants see President Trump as someone fighting for their beliefs, they also reveal mixed results when it comes to the president's personal conduct. It's this opening that has the Biden campaign hopeful, sensing that even among the president's most faithful supporters, there may be a sense that some are looking for a candidate that exudes more sympathy and compassion.
"Joe Biden is able to use empathy and a common sense of morality to connect with voters," McCarthy says.
Reaching out to conservative white evangelicals was a crucial part of Barack Obama's strategy when he won the presidency. In 2008 he captured 26% of that vote; in 2012 it was 21%. Conversely, Hillary Clinton decided not to make a play for white evangelical Protestants, and it cost her: She won just a paltry 16% of that same key voting bloc.
"I've been very clear that the invitation was not given in 2016," says Michael Wear, former faith outreach director for the Obama Campaign in 2012. "Broad swaths of the faith community did not feel like the Democratic nominee was interested in their vote." The end result was that Donald Trump won a whopping 81% of the white evangelical vote.
Click here to read more.
Source: Just the News