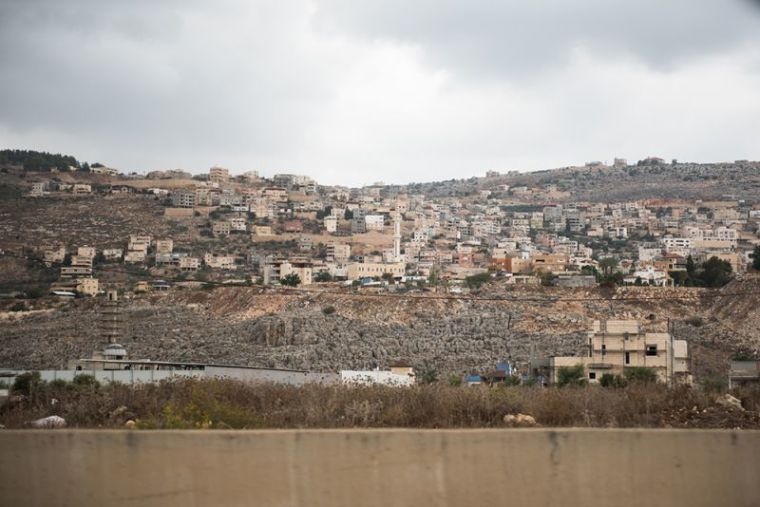 Researchers in Israel say that they have found what they believe to be the remains of an ancient Christian settlement that was most likely destroyed by the Persian conquest of the region in the seventh century.
Atiqot, a Hebrew-language research journal operated by the Israel Antiquities Authority, has published a new report on the excavation at Pi Mazuva, a Byzantine settlement located in modern Israel's northwest corner near the Lebanon border.
According to the journal, the excavation at the site, which was first discovered in 2007 during excavation for road construction, has revealed building complexes separated by alleys that date back to the Byzantine period.
"The finds at the site included a bronze cross, an ashlar limestone lintel with a cross engraving, and pottery dated to the sixth–seventh centuries CE, which comprised local types, alongside many imported ones, some adorned with crosses," according to Atiqot.
"An interesting find is a high-quality, colorful, seventh-century CE mosaic floor adorned with floral motifs, animal and human figures, and two fragmentary Greek inscriptions. The finds at the site point to the existence of a rural Christian settlement, probably destroyed during the Persian conquest of the region in 613 CE."
The research was led by IAA archaeologist Gilad Cinamon.
According to the Jewish newspaper Haaretz, the town is not known from Byzantine sources but was mentioned in the Jerusalem Talmud, a document of religious law from the fourth and fifth century.
Click here to read more.
SOURCE: Christian Post, Samuel Smith