My Dear White Pastors:
It was in a jail cell in Birmingham, Alabama, in April 1963 that the Reverend Dr. Martin Luther King Jr. penned one of the greatest letters in Christian history. In My Dear Fellow Clergymen, King challenges a group of White clergypersons over their "lukewarm" response to the Civil Rights Movement and their opposition to his brand of nonviolent direct action. While resolute in his position, King's placement of "dear" after "my" in the letter's title, suggests an affection toward this group despite his dismay at their ambivalence. It is in a similar spirit that I write to you today, my dear White pastors.
We are at an inflection point in our country, one that I would argue King saw prophetically as he wrote his final book, Where Do We Go from Here: Chaos or Community? Despite the tremendous strides we have made toward racial equality, there are troubling inequities that remain. In almost rapid succession, we witnessed the unjust and brutal slaying of three Black individuals: Ahmaud Arbery, Breonna Taylor, and George Floyd. Two killings were at the hands of police officers who were duty-bound to protect their victims. The third killing (not by an officer), would have likely been swept under the rug of "self-defense" by local law enforcement officials and prosecutors had it not been for the public release of video footage and an external investigation. To many in the Black community, these events represent an institutional betrayal, one that cut deeply because it adds to a painful history of unequal treatment by law enforcement and the broader justice system.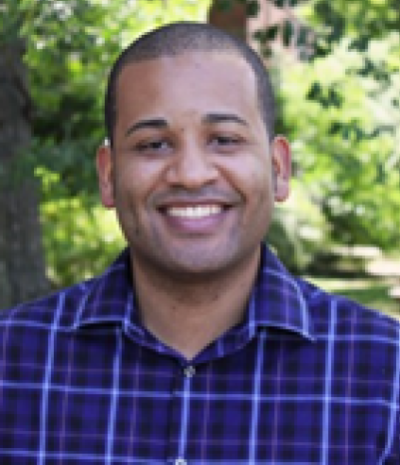 What is worse is that these killings occurred against the backdrop of COVID-19, which has disproportionately affected the Black community as evidenced by this community's higher-than-average hospitalization and mortality rates. Black people have endured this reality while filling the ranks of front-facing essential workers who risk their health daily for all Americans. Black people have been among the bus drivers, meat factory workers, and supermarket employees who do not have the luxury to shelter in place. In sum, these killings and the events surrounding them were deeply disturbing. However, it was their convergence with other racial realities that has yielded a "strange and bitter crop," as Billie Holiday might have called it, in the American landscape.
There is another betrayal that cuts deeply, one that is the focus of this letter. That betrayal, my dear White pastors, is your silence — historically and now. I will endeavor not to paint with too broad a brush as I say this. I am truly encouraged to see some White pastors enter the struggle for racial equality. I have read some soul-searching analysis around race and justice by White clergy. I have also followed reports of White pastors participating in interracial dialogue and action, such as "March on Atlanta," to promote institutional change and racial healing. That said, there still seems to be a perplexing silence coming from many majority White churches. I am yet to observe a broad-base "call to action" or the beginnings of a groundswell of coalition building and collective prayer, which has marked the response of White churches to other issues over just the past five years.
This silence troubles me for at least two reasons. First, it perpetuates a culture of silence around issues of racial inequality that has long been an unfortunate fixture of predominantly White churches. This silence is not new; King felt it keenly during the Civil Rights Movement. Many White clergy said they agreed with the goals of the movement but not the "impatience" of the Black community, not the "extreme" nature of King's methods. This silence reverberates in the present with a seeming reluctance among White pastors, particularly those who identify as Evangelical, to speak out against racial injustice and inequities in our society. Let us be honest, the racial issues that persist in law enforcement are not new. The Black community has long rung the bell on them, but it is only in this moment that the country and you have truly listened.
I admit that I do not understand the reasons for the historical and contemporary silence. I imagine that there is no single reason and different pastors have different reasons. Perhaps there is an assumption that to decry injustice and call for change in law enforcement and other domains of society is to betray a particular political stance or one's support for these institutions. Perhaps you were taught that actively promoting justice and equality is outside the purview of clergy or somehow detracts from the message of the gospel. Perhaps there is some reluctance to confront the uncomfortable truth that we are still moving toward equality and have not yet fully realized the "good society" as King called it. Or, perhaps there is a deep anxiety in trying to address issues that feel outside of your personal experience.
Click here to read more.
SOURCE: Christian Post, Andrew Case