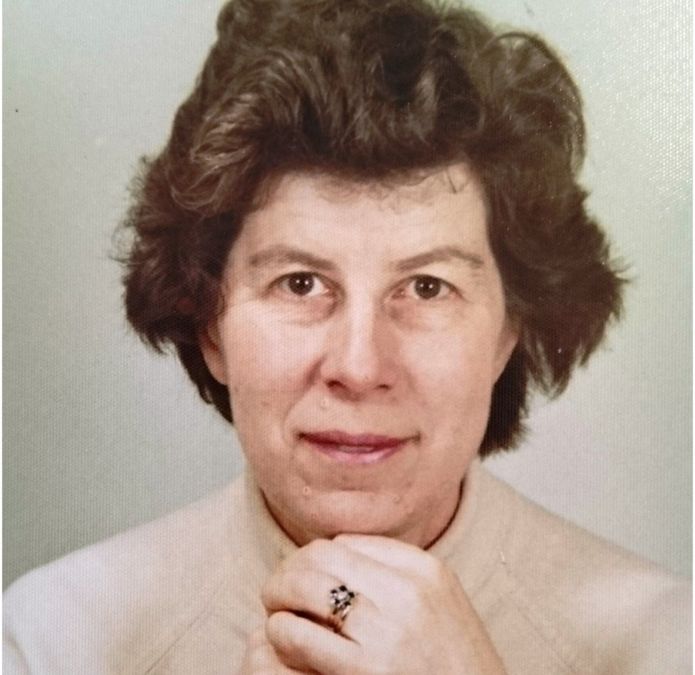 Tributes have been paid to Ann Mitchell – one of the last of a World War Two code-breaking team at Bletchley Park – who has died aged 97.
Mrs Mitchell, who deciphered German codes at the British code-breaking centre from 1943, died at an Edinburgh care home on Monday.
Her family and friends said she had been declining in health for some years and had "a life well lived".
The Scotsman reported she had tested positive for Covid-19 recently.
Her son Andy Mitchell, 61, told BBC Scotland: "She was a loving mother and it's very sad but she was declining in old age with memory loss and physical frailties.
"I'm pleased she has been given the recognition for a life well lived."
When Mrs Mitchell was called up for war service in 1943 in the Foreign Office, "she had no idea what kind of job she was accepting", her son said.
The Oxford mathematics graduate spent the next two years at Bletchley Park in Buckinghamshire, cracking the secret Enigma messages sent by the Germans.
Later in life, her pioneering research into the effects of divorce on children influenced changes to Scots law.
Born in Oxford, she moved to Edinburgh more than 20 years ago.
"My headmistress firmly told my parents that mathematics was not a ladylike subject," she once said.
"She herself taught chemistry, which was surely even less ladylike. However, my parents overruled her and I pursued my chosen path."
She was one of only five women accepted to read maths at Oxford University in 1940.
Click here to read more.
SOURCE: BBC News