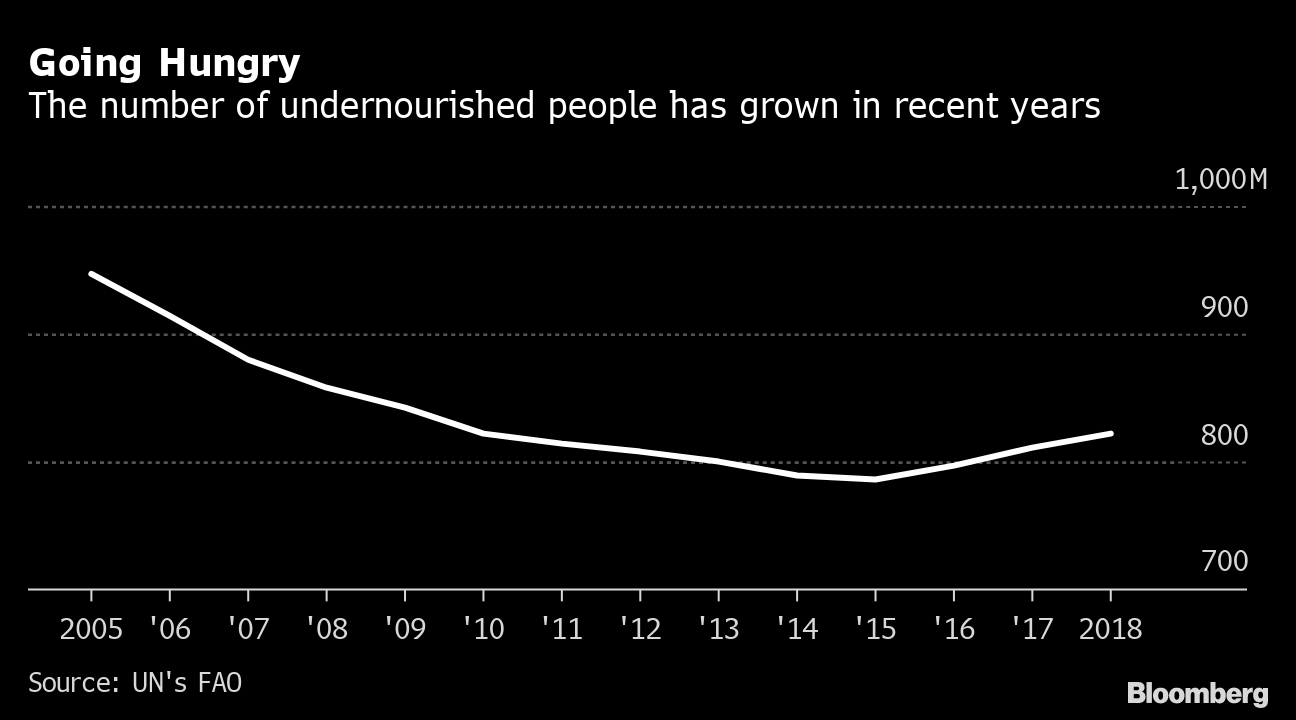 The number of people going hungry around the world could double in just a few months as the coronavirus pandemic wreaks havoc on food supplies and hurts incomes.
That's according to a group of major food companies, industry bodies and academics, which warned that those suffering from chronic hunger may surge from about 800 million amid mounting food-supply risks. The threat is acute for poor regions like sub-Saharan Africa.
"There could not be a more important time in which to keep trade flows open and predictable," according to a letter to world leaders signed by Nestle SA, Unilever NV, Danone SA and PepsiCo Inc.
While production is ample, transport and labor disruptions are starting to impact food security in many parts of the world, boosting prices of key staples such as wheat and rice. Plus, job losses from the outbreak are reducing incomes. That's all prompting governments to restrict various food exports to safeguard domestic supplies.
Click here to read more.
SOURCE: Bloomberg – Agnieszka de Sousa