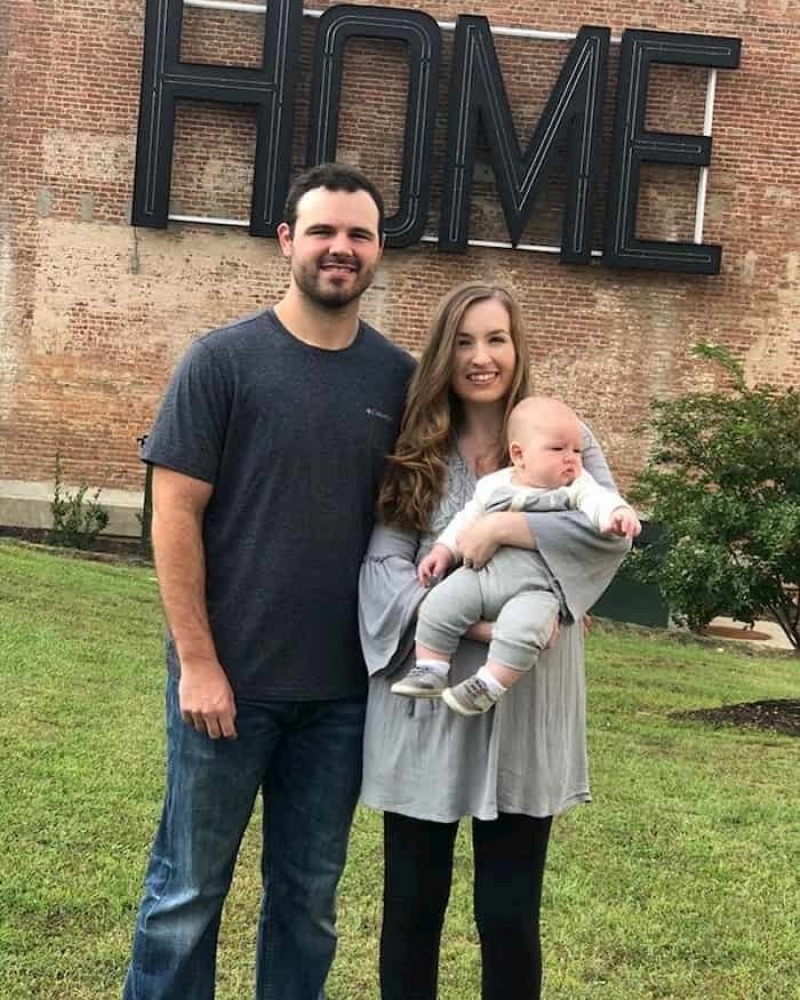 A minor league baseball player whose wife, 14-month-old son and mother-in-law were tragically killed last year, shared how God is comforting him during the hardest experience of his life and how he's overcoming Satan's attempt to destroy him. 
Blake Bivens, a 24-year-old pitcher in the Tampa Bay Rays farm system, sat down with Pastor Travis Gore from the River Church in Danville, Virginia, last Sunday for a lengthy interview to finish out the pastor's sermon series titled "Storms."
Last August, Bivens entered the toughest storm of his life when he found out while on the road in Tennessee for an away game that three of the most important people in his life were taken from him in a triple homicide committed by his brother-in-law.
"I think the greatest comfort for me has been knowing without a shadow of a doubt where my family is," said Bivens, who has attended River Church since his childhood.  "I know they are in the arms of Jesus. They are waiting for me to be there with them. Knowing that in our hearts has been the greatest comfort to us. It's been amazing how the Lord has helped and gave us peace through everything."
Bivens said the hardest moment for him during the ordeal was after he returned home following the news that his loved ones had been murdered. He said he walked into his son's bedroom and realized he was never going to see him again in this life.
"That was the worst moment of my life," Bivens said. "Nothing ever will come close to feeling the way I felt that day at that moment. Then again, I know I will see him again one day and it won't be long."
Gore noted during the talk that Bivens had previously testified at church that he's finally able to "laugh at the devil's plan."
"We know Emily [wife] and Cullen [son] are beyond [Satan's] grasp now," Bivens said. "I just felt like this whole ordeal had just been a ploy from the enemy to destroy me and destroy my family and just drag us down."
Gore recalled one day when he read John 16:33. In the verse, Jesus states: "I have told you these things, so that in Me you may have peace. In this world, you will have trouble. But take heart! I have overcome the world."
"When I read 'take heart for I have overcome the world,' it completely flipped the switch in my heart," Bivens told the pastor. "I knew from that moment on, this was not going to beat me, this was not going to beat my family. I was going to live in victory for the rest of my life and I was going to use this as a testimony to show that what He has done for me, he can also do for others."
Click here to read more.
SOURCE: Christian Post, Samuel Smith