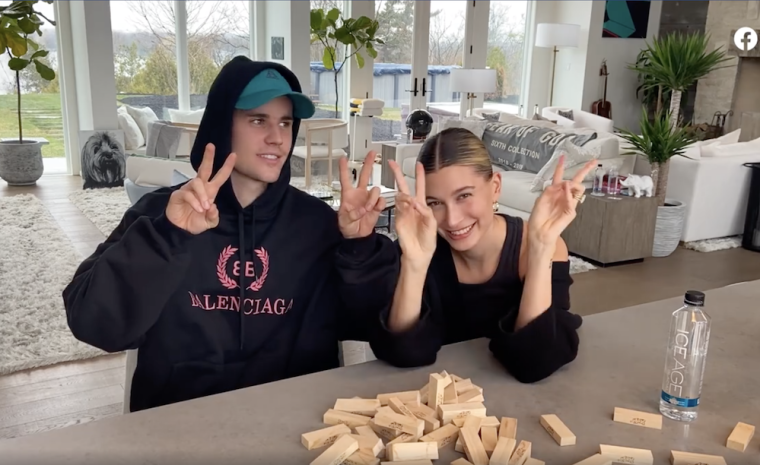 Newlyweds Justin and Hailey Bieber launched a new web series on Facebook Watch titled "The Biebers" where fans can follow their lives during the quarantine. In the latest episode, the couple shared how their faith in Jesus and having a virtual church community is keeping them anchored. 
In each episode the couple film themselves doing things together while asking each other questions. Episode 4 was released this week shows the couple playing Jenga. While trying not to lose the game, Justin asked Hailey what has been keeping her anchored during the COVID-19 pandemic.
"What is your anchor that keeps you pushing, obviously like our faith? You and I have the same belief system. We believe in Jesus and His forgiveness and salvation, just that whole thing," Bieber said.
"Do you think that that's having your anchor in your spirit? Knowing that regardless of what's going on in the world you kind of have that security?"
"Totally," Hailey replied. "Not only knowing that we have the peace of Jesus and we can lean on Him during this time and we can read the Bible, we can do so many things. We also have our church community that has been constant through this whole thing."
The Biebers attend Churchome led by Pastor Judah Smith. Smith has been instrumental in Bieber's life for years and even baptized the pop star. During the quarantine, the singer hosted a virtual church service with Smith.
Click here to read more.
SOURCE: Christian Post, Jeannie Law