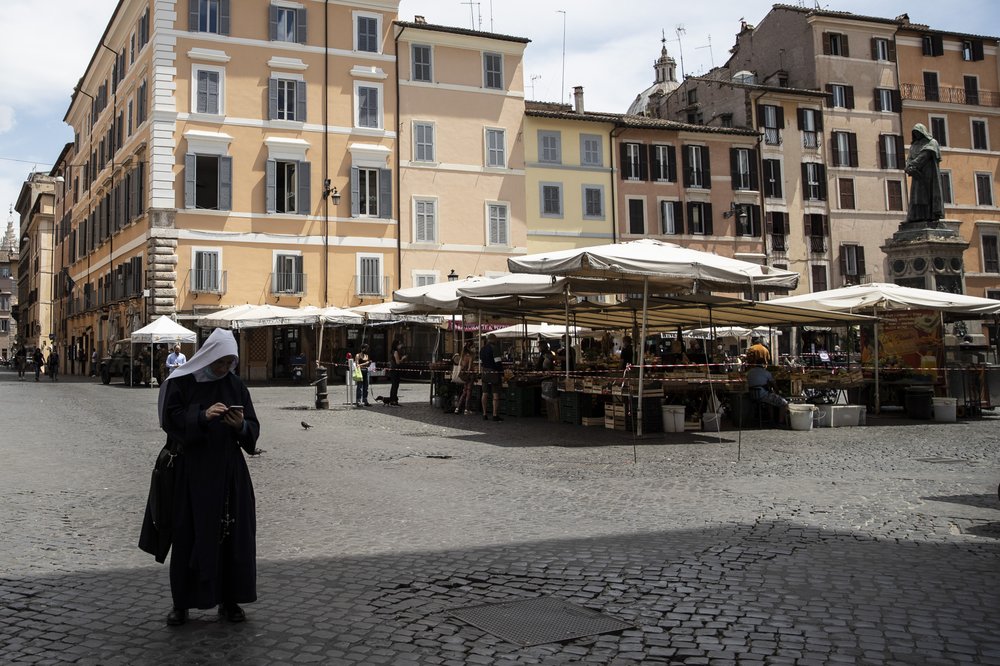 Scotland leader gives 'map' for easing lockdown
TOP OF THE HOUR:
— Top Democrats urge half-staff flags at 100,000 US virus deaths.
— Scotland leader presents 'map' for easing lockdown restrictions.
— China lawmakers gather as doubts swirl over pandemic safety.
— Japan calls for international cooperation in combating virus.
___
LONDON — Scotland's leader has presented a "route map" for easing coronavirus restrictions in the months ahead while observing social distancing guidelines.
First Minister Nicola Sturgeon told Scottish lawmakers the lockdown will be loosened in three-week intervals, subject to progress in virus control. But, she added, the proposals "cannot be set in stone."
Starting May 28, two households may see each other in small groups in "outdoor spaces." That's more than what is now allowed in England, where only individuals from two households can meet outside.
Other planned changes in Scotland beginning next week include the reopening of gardening stores and allowing noncontact outdoor leisure activities, such as golf and fishing. Schools, though, will not reopen until Aug. 1. Some English schools may be reopening June 1.
___
Source: Associated Press