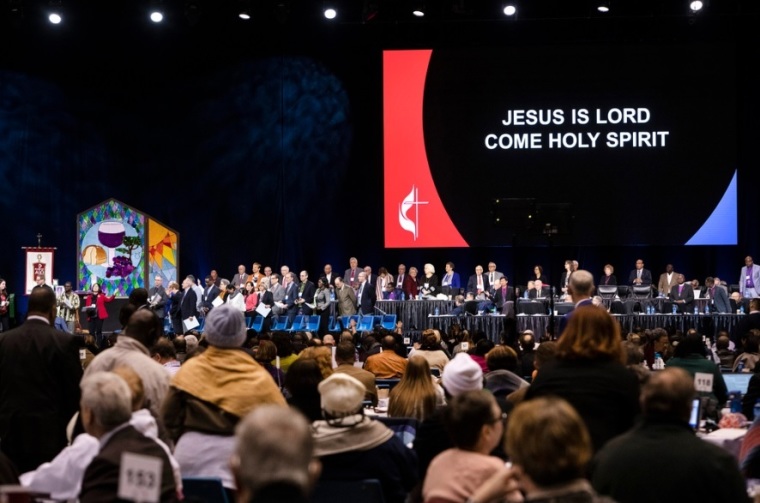 The United Methodist Church has finalized a new date for its next general conference, which was originally scheduled for May but had to be postponed due to coronavirus concerns.
The Commission on the General Conference announced Tuesday that the denomination-wide legislative gathering will take place Aug. 29–Sept. 7, 2021.
The venue will be the Minneapolis Convention Center in Minneapolis, which was going to be the location for the originally scheduled General Conference.
Commission Chair Kim Simpson expressed regret that the new date was likely problematic for younger delegates, given how it falls around the start of the typical academic year.
"Including young adults in the General Conference is always an important consideration. We affirm that their voices need to be heard," stated Simpson. "Unfortunately, this request did not come to the Commission until late in the process. By that time, the available dates were secured and any attempt to change the dates would endanger the carrying forward of the deposits to the newly agreed upon dates."
Simpson also stated that finding a new date would require pushing the legislative gathering back to 2022, which would be detrimental to the overall operations of the UMC.
"To meet in 2021, if at all possible, is very important in the life of the church. Many things hinge on the dates for General Conference," continued Simpson.
"Pushing it to 2022 affects budgets, jurisdictional conferences, central conferences, the election of bishops, bishops' retirement dates, terms of office of general agency boards and elected denominational leadership, and more."
Ordinarily, the UMC General Conference brings together the global denomination every four years, with the previous conference being held in 2016.
Click here to read more.
SOURCE: Christian Post, Michael Gryboski