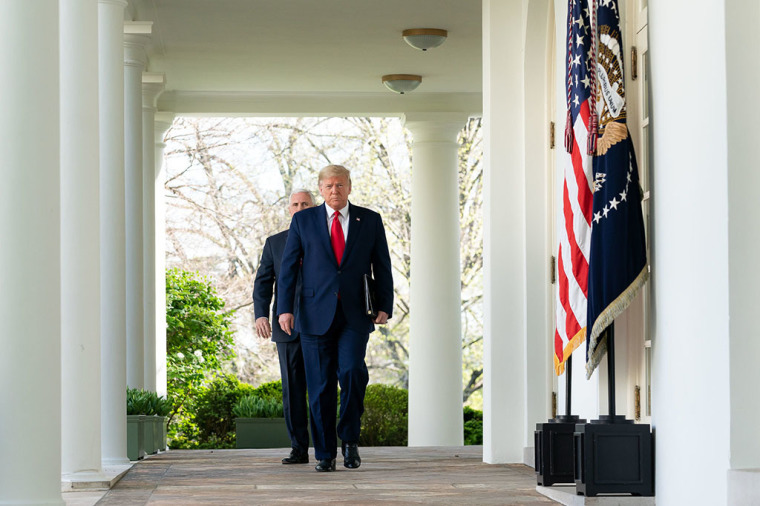 President Donald Trump signed an executive order Thursday urging federal agencies to hold social media companies accountable for censoring political viewpoints despite reported opposition within the White House. 
"Today, I am signing an executive order to protect and uphold the free speech and rights of the American people," Trump said at a briefing in the Oval Office. "Currently, social media giants, like Twitter, receive an unprecedented liability shield based on the theory that they are a neutral platform, which they are not."
Through Section 230 of the 1996 Communications Decency Act, social media platforms aren't held liable for the content users publish on their platforms that could be deemed defamatory.
"My executive order calls for new regulations under Section 230 of the Communications Decency Act to make it that social media companies that engage in censoring any political conduct will not be able to keep their liability shield," he added. "That's a pretty big deal."
According to the president's order, Section 230 "was designed to address early court decisions holding that, if an online platform restricted access to some content posted by others, it would thereby become a 'publisher' of all the content posted on its site for purposes of torts such as defamation."
The order contends that Section 230 "intended to further the express vision of the Congress that the internet is a 'forum for a true diversity of political discourse.'"
"The limited protections provided by the statute should be construed with these purposes in mind," the order reads.
In his press briefing, Trump said that the choices that social media companies make when they suppress, edit, blacklist and ban are "editorial decisions."
"In those moments, Twitter ceases to be a neutral public platform and they become an editor with a viewpoint," Trump said.
The order instructs the Federal Trade Commission and Federal Communications Commission to take appropriate action against companies that engage in any "deceptive acts or practices" affecting commerce.
Click here to read more.
SOURCE: Christian Post, Samuel Smith