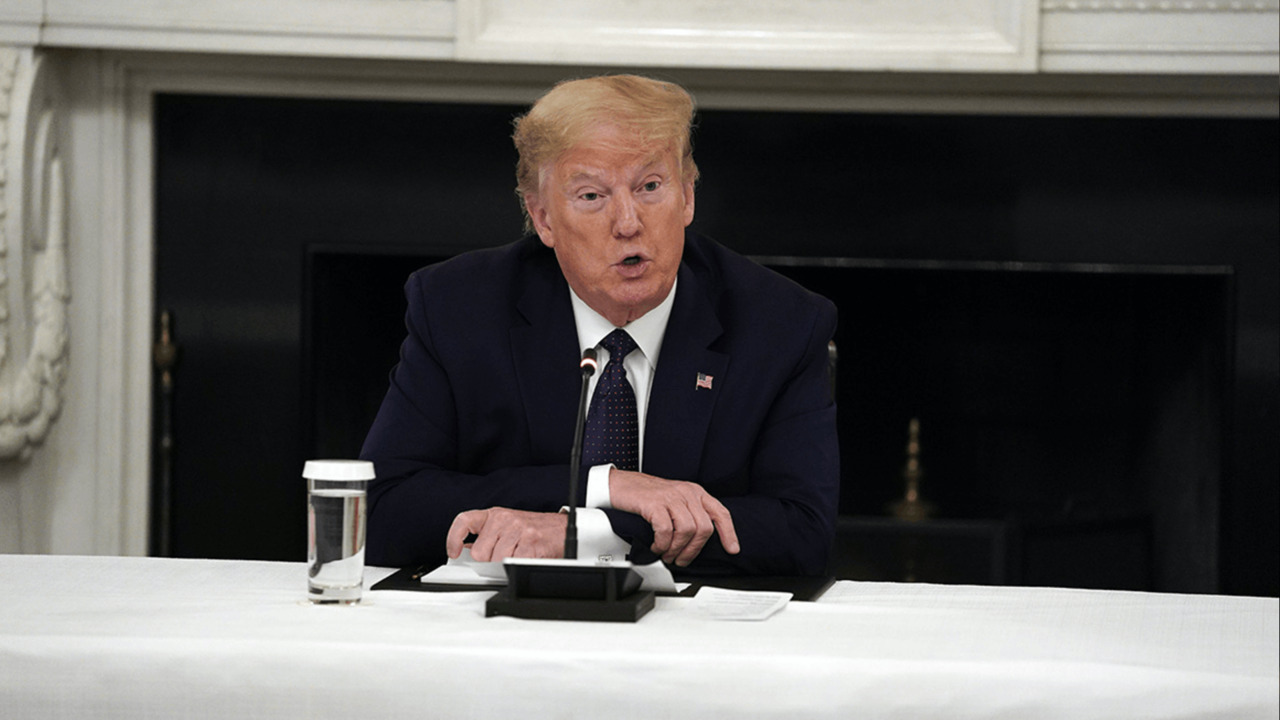 President Donald Trump has been taking hydroxychloroquine, the anti-malarial drug he touted as a potential cure for Covid-19 despite scientists' concerns about its effectiveness.
"A couple of weeks ago, I started taking it," Trump told reporters at the White House on Monday, adding that he'd consulted with his presidential physician about the drug.
Initial data from observational studies have shown the drug has limited or no proven benefits for coronavirus patients, and may even be harmful when used in certain combinations.
The president made the stunning announcement during a roundtable with restaurant executives, dismissing those studies and instead invoking anecdotal evidence that he claimed to have heard from doctors and other front-line medical workers.
Trump told reporters that he'd been taking hydroxychloroquine daily for the past week and a half, along with a daily dose of zinc and an initial dose of the antibiotic azithromycin, a combination that has been linked to increased incidences of cardiac arrest.
The statement came after weeks of the administration — and conservative media — being silent about the drug, after questions were raised about its safety and efficacy. The White House has sought to play up different treatments, including Remdesivir, which has shown promising results.
The timing coincides with the first pair of coronavirus cases in the West Wing — on May 7, the president's personal valet tested positive for coronavirus, and just days later Vice President Mike Pence's top spokesperson tested positive, as well.
Click here to read more.
SOURCE: Politico, Caitlin Oprysko