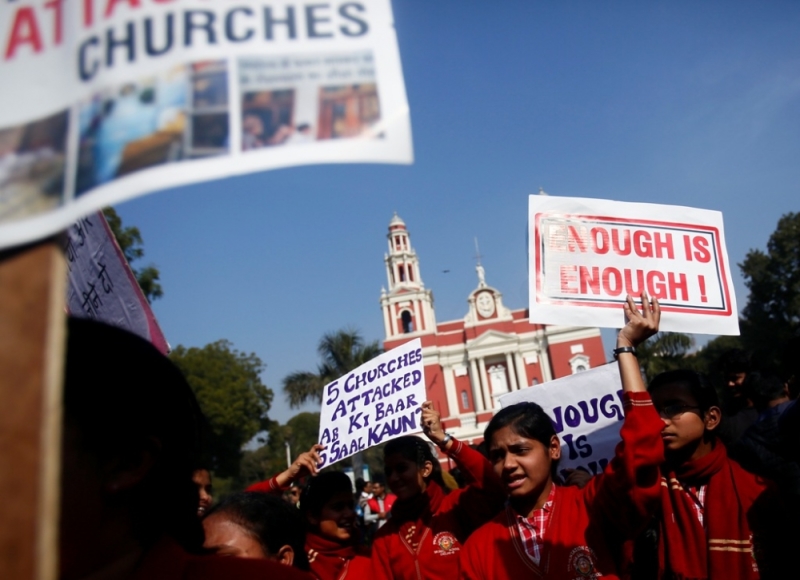 A large mob of tribal animists in India brutally beat Christians who refused to comply with their demands to sacrifice their animals to tribal deities and renounce their faith. 
Morning Star News reports that in March, a mob of around 120 villagers led by tribal leaders in Metapal village in Dantewada District showed up at Santuram Markam's home with their demands. Animists worship gods based on ancestors, spirits, and nature.
"The village council summoned us to a meeting demanding we bring a goat, pig, hen, coconut, incense sticks and cash of 5,000 rupees (US $66) as sacrificial offerings to the tribal deities," Markam told Morning Star News.
When they refused to give in to their demands, the mob again barged into Markam's home the next night (March 31) and started beating his aged parents, he said.
"I escaped from there and have run into the woods," he said. "I will go back only after knowing about the situation there at home. I am very scared to back home now. They beat us yesterday, and they came again today. My Christian neighbor Raju Podiyami and his family also came under attack today."
Superintendent of Police of Dantewada District Abhishek Pallava reportedly told the outlet that because police were exhausted from working extra hours due to the coronavirus, they were unable to address the situation in a timely manner.
"I will try to make peace between the groups over the phone," Pallava told Morning Star News at that time. "Nobody can reach there now. All the police force has been working day and nights because of coronavirus. It is a Naxalite (Maoist rebel) area, we cannot take risks by sending forces without any preparation."
Click here to read more.
SOURCE: Christian Post, Leah MarieAnn Klett