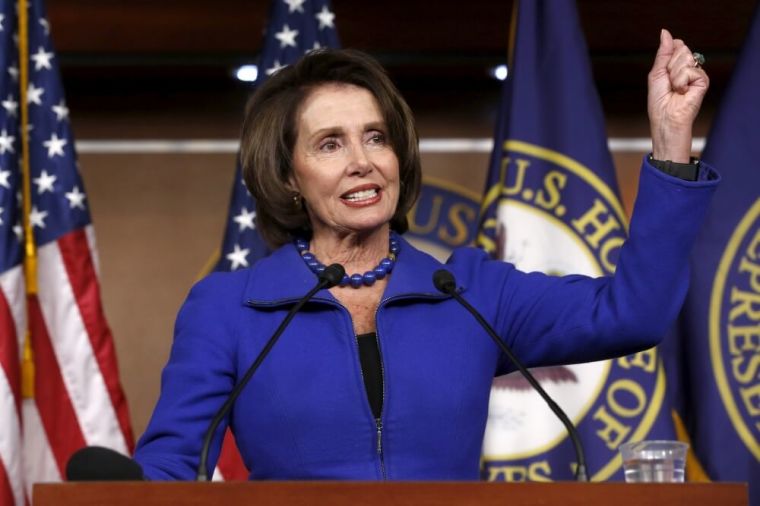 The House of Representatives on Friday evening narrowly approved a $3 trillion coronavirus relief bill, the largest-ever in the history of the House, which Republican leaders say will be blocked in the Senate. Here are three mixed reactions to the bill by heads of Christian nonprofits and congressional leaders.
The Health and Economic Recovery Omnibus Emergency Solutions Act, dubbed as HEROES Act, passed by a 208-199 vote amid a veto threat from the White House, with 14 Democrats voting "no" against the party line and one Republican, Rep. Pete King of New York, voting "yes," according to Fox News.
"I'm thrilled," House Speaker Nancy Pelosi said. "I'm so proud of my members. They just did something so monumental for the American people — for their health, for their lives, for their livelihood, and for our democracy. We couldn't be more thrilled."
It includes $915 billion in state and local aid to help prevent layoffs of public workers, a new $200 billion "heroes" fund for hazard pay for essential workers, $100 billion for K-12 and higher education, and $75 billion for coronavirus testing.
The Democrats' plan would also allow for college students, non-child dependents, and immigrants who are in the country illegally to receive $1,200 each and $500 per child that they were not eligible for in the previous relief bill.
Politico Playbook described the bill as a "messaging bill," meaning it was never intended to become law, but rather to showcase issues House Democrats want to say they advocated for.
While the 1,815-page package drafted by Democrats alone and described by the GOP as a "liberal wish list" is not likely to pass the Senate, it may, however, lead to difficult negotiations with the White House and Senate Republicans.
Here are three reactions to the HEROES Act.
1. The bill "has nothing to do with our current health and economic calamity"
Dr. James Dobson, psychologist and founder and president of the Dr. James Dobson Family Institute, condemned it, saying it "is laced with special interest spending that has nothing to do with our current health and economic calamity."
"It is appalling the Democrats are willing to mortgage the future of our children and grandchildren, all to ram through a socialist agenda that runs counter to the wishes of most Americans, not to mention the Constitution of the United States!" he said in a statement shared with The Christian Post.
"Our politicians serve the people of this great nation and the governing laws that support it. If they can't get with the program, it's time for them to be reminded of whom they serve," added Dobson, the author of 71 books dedicated to the preservation of the family.
Click here to read more.
SOURCE: The Christian Post, Anugrah Kumar