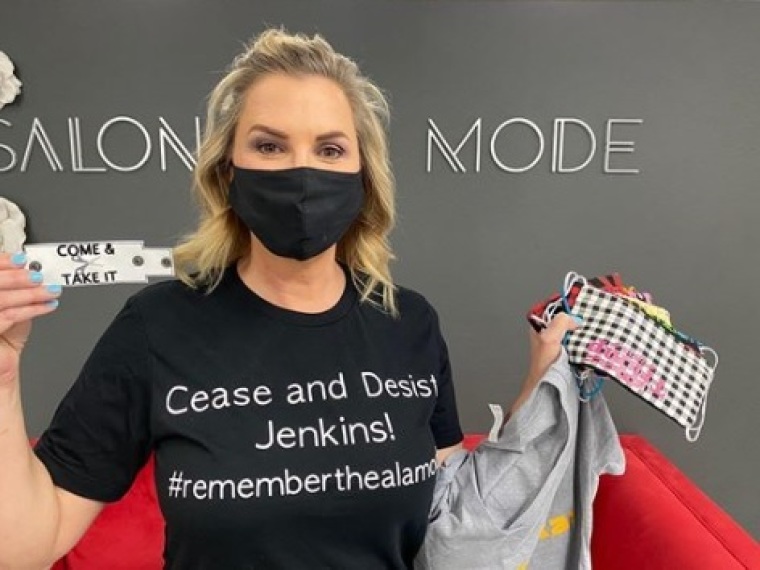 The Texas Supreme Court has ordered the release of a Dallas hair salon owner, who was sentenced to jail by a judge on Tuesday after she reopened her shop despite the governor's order shutting down non-essential businesses.
The move by the state's high court came after Texas Gov. Greg Abbott and Attorney General Ken Paxton voiced outrage over Shelley Luther being found in contempt of court and sentenced to seven days in prison.
Luther reopened her business, Salon À la Mode, despite orders issued by Abbott for all non-essential businesses to shut down as the state tries to combat the spread of the novel coronavirus. She claimed that she needed to reopen her salon because she would not have been able to feed her children without doing so.
In her hearing Thursday, Luther reportedly refused an opportunity by Dallas County State District Judge Eric Moyé to apologize and label herself "selfish" for violating the state order rather than pay a fine or serve jail time.
The judge found that she had no "contrition, remorse or regret." Her sentencing came on the same day that Abbott announced that salons, gyms, and other businesses can begin reopening their doors on Friday.
The Texas Supreme Court's order was laid down on the same day in which Abbott removed jail as a possible punishment for people who violate the state's coronavirus shutdown orders.
In a statement, the Texas attorney general praised the Supreme Court for "correctly" addressing Luther's "excessive punishment and unnecessary jailing."
Click here to read more.
SOURCE: Christian Post, Samuel Smith